Do a quick Google search on curly hair care these days and the internet will throw a whole bunch of complicated stuff your way. From ways to (uncomfortably) sleep and keeping your curly style spot on, right through to 'special', and expensive products that actually do very little…No wonder you feel overwhelmed and confused!
That's why I want to keep things very simple for you today. As your go-to curly hairdresser in Melbourne, I want to talk about the 2 best things you can do for your curl.
Get a Blondpro Treatment!
Have you heard of disulphide bond builders (like Blondpro or Olaplex)? They were originally designed for blonde, bleached hair. They stop bleached hair breaking during and after the bleaching process by strengthening and multiplying the disulphide bonds in the hair shaft.
Well guess what?? Curly hair RELIES on disulphide bonds too!
Disulphide bonds are a chain-like structure inside the hair shaft that help curl form its pattern. If these bonds are weakened or damaged, your curly hair will be limp and droopy.
Blondpro repairs and multiplies these bonds to give your curly hair back its bounce!
The reason why Blondpro is far superior to other disulphide bond builders is its special formulation. It dramatically reduces frizz and improves condition and coarseness in your curl. It does all of this without weighing your curly hair down and retaining its natural volume.
The results we are having in the salon are INCREDIBLE!
(See the image below of a gorgeous client who recently had a cut, colour and Blondpro treatment at our studio.)
BOOK A BLONDPRO TREATMENT AND HAIRCUT PACKAGE TODAY!
In my 20+ years of hairdressing and experimenting with different curly haircut techniques, dry-cutting curly hair has by far been the best thing I have discovered.
As its name suggests, dry-cutting involves cutting your hair while it is in its natural form: dry. Cutting hair while wet poses significant problems for curly hair, mainly cutting too much hair off! Also cutting curly hair while it is wet is to cut quite blindly, as we don't know how the hair will sit when it is dried.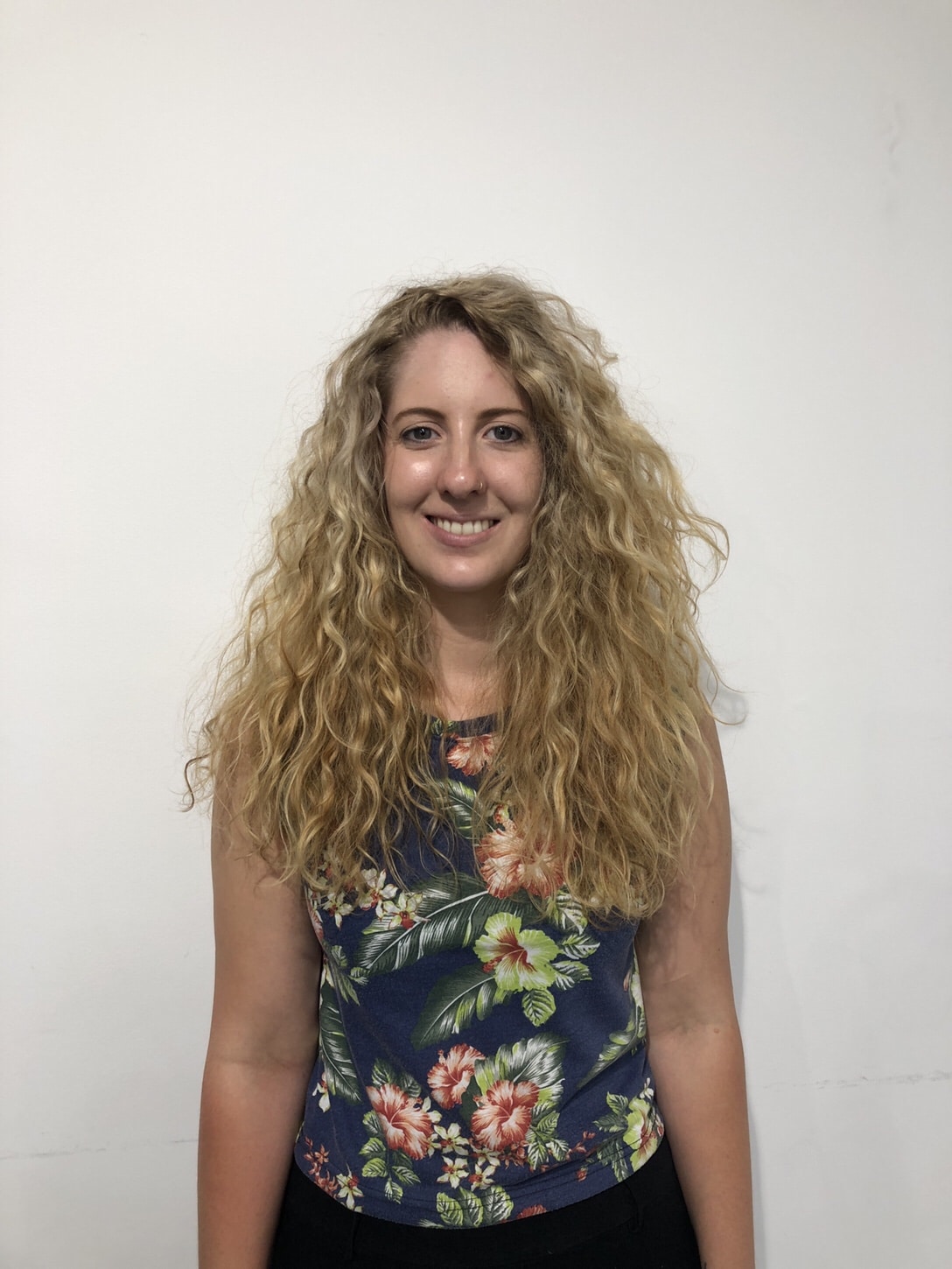 Cutting curly hair in its natural, dry state is the best way to:
See your individual curl pattern
Not cut too much hair off!
Decide on the right amount and placement of texture or bulk removal
The dry-cutting technique we use at Delilah is simple and effective and quite different to other dry/curly hairdressers.
Dry-cutting your curly hairstyle enables us to create the curls of your dreams that behave every time you style your hair.