The wonders of technology in hairdressing keep pushing forward. One of the biggest advancements is in treatments that repair or smooth hair.

Keratin Smoothing and Keratin Straightening treatments have re-emerged onto the market, bigger and better than ever before. For some time, these types of treatments suffered from a bad reputation, mainly due to the use of formaldehyde and other nasty (and quite toxic) chemicals, which can have quite a negative impact on your hair and overall health long-term.
The newcomers (and definite headline grabbers!) to the Keratin smoothing and straightening market are disulphide bond builders (like Olaplex and Blondpro). Bond builders work by multiplying the disulphide bonds inside the hair shaft to repair the hair and make it resistant to further breakage, and boy do they work!

Having these two treatments in a dual package is the new revolution in hair health! Finally, there is a way to internally repair the inside of the hair shaft and smooth the outside simultaneously!
Here's 7 reasons why it is beneficial.
1. Strength and Smoothness
With traditional treatments, you could have just either strength or smoothness, but not both at once. With our dual package you get both these amazing benefits. Bond builders repair the internal structure of your hair, while Keratin Smoothing repairs and smooths the outside cuticle.
2. Colour Saturation
The dual treatment evens out the porosity of the hair, meaning that future colouring is much more even and saturated.
3. Colour Longevity
Healthy hair holds colour much better than weak or fine hair. Having a bond building treatment and a Keratin Straightening simultaneously repairs the hair inside and out, meaning richer colour with more life, for longer. Blonde hair or bleached hair will hold a toner for up to 50% longer.
4. Bye Bye Yellow!
Damaged natural blonde or bleached hair is subject to yellowing—pollution enters the hair shaft and shows its ugly head with that ghastly yellow tinge. By repairing the structure of the hair and moisturizing the outside cuticle, the hair is protected against the elements and in turn will stay a much clearer and natural colour.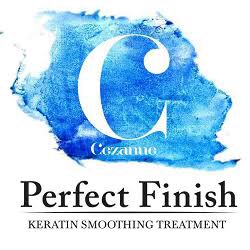 5. Repair Damage From Other Hair Services
Colouring, bleaching, permanent hair straightening and ironing or heat styling services can leave your hair very dry and brittle. Having a dual treatment re-strengthens and revitalizes the hair inside and out to repair the damage. Plus, when it comes to permanent hair straightening, it will keep your hair straighter and softer for much longer!
6. Thicken Fine Hair
Hair that is fine or damaged never looks healthy. Having a dual treatment of a Keratin Smoothing and a Blondpro Disulphide Bond Building Treatment will re-thicken damaged hair giving loads more volume and body to your hair, whilst preventing breakages.
7. Repair Damage from Heat Styling
Irons, tongs and hair dryers all work to make you look great but it comes at a cost. Damage! Frizz, flyaways and thinning of the hair are all part of the price we pay for heat styling. Having a dual package will repair the heat styling damage giving you stronger hair that is once again soft and manageable, and most of all giving you protection against further damage and cutting down your styling time.
At Delilah Hair Studio in Brunswick East, we are seeing amazing results everyday by doing this amazing dual package.
We have searched globally for the best bond builder and best Keratin Straightening Treatment and we are happy to announce that we can bring both to you! Individually or both at the same time!
Or contact us for more information on (03) 9387 6744 or mail@delilahhairstudio.com