Recommend Delilah Creams and Earn $$$
Are you tired of the old retail model? Having to buy and sell thousands of dollars worth of stock before you make any money? Is the fear of dead or stagnant stock just sitting on your shelves collecting dust all too real?
BECOME A DELILAH CREAM AFFILIATE AND CHANGE THE WAY YOU DO RETAIL!
About Delilah Creams
My name is Adrian Panayiotis, I am the owner of Delilah Hair Studio in Brunswick East. I am also the creator and maker of DELILAH CREAMS – the 3 best curl creams money can buy!
Since their inception in 2018, DELILAH CREAMS have taken the curly world by storm. After searching for the perfect curl cream and having no luck, I decided to take matters into my own hands. I created the perfect curl creams myself!
My first cream was the beloved and always popular Delilah Peppermint Cream, a fresh, hydrating, softening, light-weight styling cream. Then came Delilah Sea Salt Cream, which is super moisturising and helps make your hair feel deliciously soft. Delilah Clay followed quickly behind. Made from beeswax and bentonite clay, this product delivers the perfect texture for short and curly hair.
All DELILAH CREAMS are made in my very own studio space in Footscray, with lots of love, by my very own hands. They are made with the highest quality ingredients that are all 100% Australian.
$1 from every DELILAH CREAM sold goest to HAIR3RS, a program developed by EDVOS to help hairdressers RECOGNISE, RESPOND and REFER their clients on to the appropriate resources if they are experiencing family violence. HAIR3RS is a program that I'm truly proud to be an ambassador for.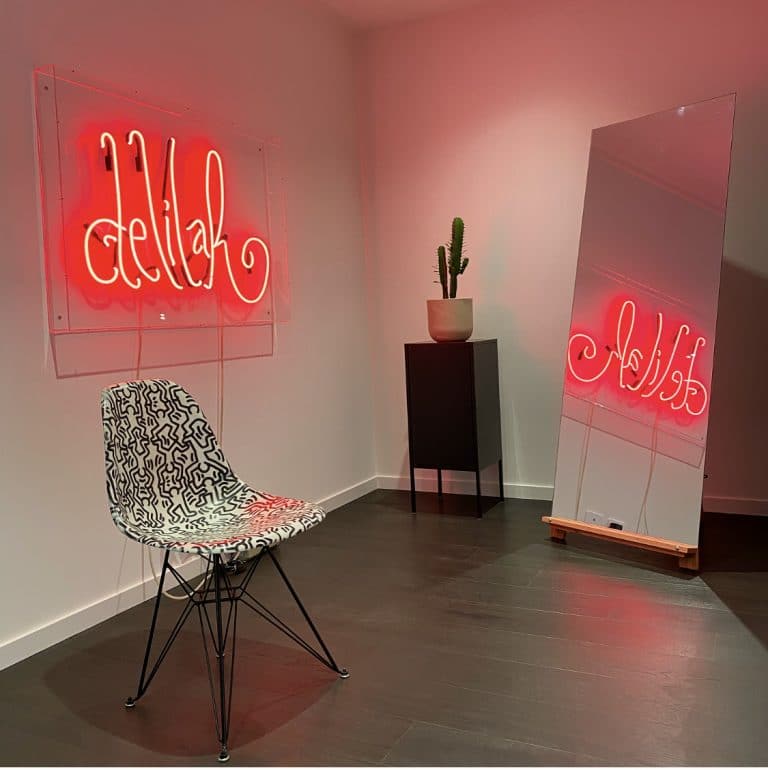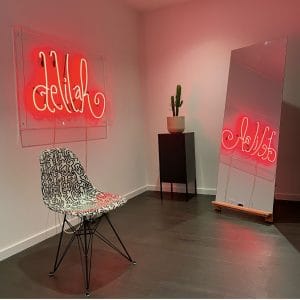 Delilah Cream Affiliate Program
Being an affiliate means you don't have to order high volumes of stock and carry it in your salon. Instead, you're given your own unique affiliate code to pass on to your customers and friends. Then WE DO ALL THE WORK FOR YOU! When people that you recommend DELILAH CREAMS to purchase the creams from our online store, they enter your unique code at the checkout. That code logs the sale into your very own Delilah Cream affiliate account and you receive a percentage of that sale!!
How do I sign up to become a Delilah Cream affiliate?
Click on the Join Now button at the top of the page, fill in your details and I will be in touch! It takes less than a couple of minutes!
How much do I earn per Delilah Cream sale?
Every time someone buys a Delilah Cream and uses your unique code at our checkout, you receive 20% of the product sale!
How much do Delilah Cream testers cost for me to use in the salon?
You will be given a special coupon code to order testers directly from our website. Every time you order a DELILAH CREAM tester you will be given a 40% discount on them!
How do I make sure people are using my code so I can receive a commission?
Other than your unique coupon code, when you sign in to your affiliate account, you will be able to copy and paste your very own unique URL. This web address will direct your customers straight to the Delilah Cream online shop, and automatically log the sale to your specific affiliate account. No need to rely on the coupon code if you don't want to!
This also means that you can add your unique URL to your social profiles and website, so when people click on it, even if they aren't customers of yours, you get a commission on the Delilah Cream sale!
Are there any restrictions on my affiliate coupon code?
No! Advertise your unique code as much as you like! Use it on social media, email campaigns, tell people in the street! The best thing about being a Delilah Cream affiliate is that when people you haven't even met use your code at our checkout, you get 20% of that sale!
How and when am I paid my commissions?
Commissions are paid every month in to your PayPal account.
How do in track my progress?
Log in to your very own personalised Delilah Cream affiliate account using the button at the top of the page, and you can check your account anytime you like!
If becoming a DELILAH CREAM affiliate sounds like it could work for you and your salon business, please complete the this Sign Up form today and I will be in touch!