At Delilah Hair Studio, our lush little hairdressing salon on Lygon Street in Brunswick East, we pride ourselves on delivering the best keratin smoothing treatments in Melbourne.
There is a lot of information floating around the internet about keratin smoothing and the frizz free lifestyle that Cezanne Keratin Smoothing will bring to you. So, today, I want to focus on 5 things that you might not know about keratin smoothing treatments.
If you're struggling to decide whether or not to join the keratin smoothing cult, then read on. The following 5 points will have you hooked in no time!
Blondpro has taken Australia by storm over the last few months. It reigns supreme in the category of disulphide bond builders (think Olaplex and other "plex's"). Delilah is one of very few salons that have been extensively trained in the dual treatment package that combines Blondpro and Cezanne Keratin Smoothing.
By having a Blondpro treatment prior to your keratin smoothing, you are harnessing the power of both these amazing technologies to create an incredible treatment! Blondpro repairs the internal structure of your hair and provides an anchor for the Cezanne Keratin Smoothing to attach itself to. The end result? All that Blondpro goodness is locked in, guaranteeing strong, frizz free hair for much longer (particularly when compared to a stand-alone keratin smoothing treatment).
In our experience, the Cezanne and Blondpro dual treatment package gives you a 50% better keratin smoothing result that lasts 50% longer! What more could you ask for?!
BOOK YOUR KERATIN SMOOTHING ONLINE TODAY!
Not all keratin smoothing brands work in the same way
Most keratin smoothing brands work by attaching a very heavy seal to the hair through heat activation. This leaves your hair limp and oily. Cezanne works completely differently! It softens the internal and external structure of your hair whilst keeping it strong and healthy on the outside. It eliminates the frizz and completely calms your hair while maintaining a normal amount of body and shine. It does NOT create a heavy, oily mess that sticks to your head!
Cezanne Keratin Smoothing creates better conditions within your hair so your hair behaves better on its own, without force, naturally.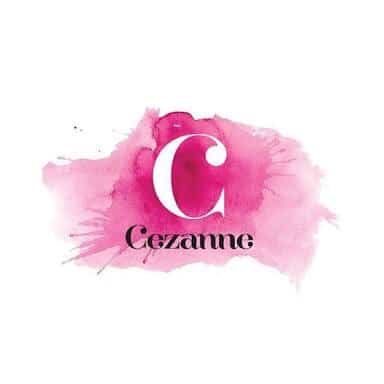 The ingredients in Cezanne Keratin Smoothing truly harness the power of nature. All the ingredients are 100% natural and non-toxic, bringing you the healthiest and safest keratin hair smoothing treatment on the market!
The active, naturally derived ingredients in Cezanne Keratin Smoothing are glycolic acid, keratin, and sericin. This means that we folk at Delilah bring to you the 3 most powerful compounds (not 1, not 2, but 3!) to revolutionise the state of your hair!
NO toxic fumes! NO face masks during the process! NO nasty chemicals! Make your hair behave today, naturally…
Cezanne Keratin Smoothing is not heat activated
Believe it or not, but most other keratin smoothing brands available will only give you results when you heat activate them with a hair straightener at home. To us, it seems like a lot of money and trouble to still have to put in the same amount of effort at home as before.
CEZANNE IS DIFFERENT – Once the process has been completed in the salon, you can wash and wear hair for up to 6 months! We have had clients visit us a year after having keratin smoothing and their hair still behaves amazingly. All they need is a root touch-up.
Wash and colour your hair straight away
Most keratin smoothing products require that you wait for 3 days before washing your hair. Cezanne Keratin Smoothing can be washed straight away!
When it comes to hair colouring, you usually have to wait for up to 2 weeks after your smoothing treatment. With Cezanne you can colour your hair straight away without loosing any of the benefits of the treatment.
No longer do you have to spend 2 weeks with grey roots waiting for your hair to recover from some of the harsh, chemical filled keratin treatments.
Come and spend some time at Delilah Hair Studio in the wonderful Brunswick East and have the best keratin smoothing in Melbourne today! You can BOOK ONLINE or call us on 9387 6744.