Delilah Hair Studio in Brunswick East is excited to announce the introduction of ELEVEN Australia hair colours. With the introduction of Eleven, it means that the salon is now supporting 100% Australian owned business.
We love creating the perfect looks for all our clients and we will only ever do so using the best products on the market. We only work with products we believe in – and we're thrilled to begin sharing the gorgeous colours from ELEVEN Australia with you!
About ELEVEN Australia Colour
This local brand has grown to be used and loved in salons around the world thanks to their fresh and natural approach to hair care. ELEVEN Australian started in 2011 when two industry icons – celebrity hairstylist and four-time Australia Hairdresser of the Year Joey Scandizzo and Australian Photographer of the Year Andrew O'Toole – teamed up to create a fun range of products that embodied the laidback Australian lifestyle.
ELEVEN Australia Colour has something for everyone, whether you're looking to flaunt your natural tones with lived-in colour, or go wild with vibrant fashion colours or totally on-trend pastels. ELEVEN's natural shades optimise intense shine and assist with white hair blending and balayage, with their neutral tone direction.
Their warm shades are perfect for all our salon's blonde bombshells, with golden tones that highlight shine and reflect light. For the ashy and grey lovers, ELEVEN offers an amazing nine colour range of cool shades so you can achieve that neutralised white look. The bright colours of ELEVEN's fashion shades will turn heads with vibrant violet, red and copper, while the lighter pastel tones create a softer glossy look.
Innovative, Sustainable, Vegan-Friendly Hair Colour
ELEVEN Australia are game-changers when it comes to sustainable and cruelty-free hair care. They are constantly working to improve their processes and formulas for maximum efficiency combined with all natural goodness.
At Delilah we are all about products that are against the kind of cruel animal testing that has previously been used in the beauty industry. We love that ELEVEN are taking a stand against the use of animals to test products. They're PETA approved as cruelty-free, and Roundtable on Sustainable Palm Oil (ESPO) certified. They proudly support Beauty without Bunnies, and ELEVEN products are also free of parabens. They offer a range of both gluten free and vegan friendly products. Their new product lines are sulphate free, and this will expand to include all their products by 2021. Yes!
When it comes to caring for the environment, ELEVEN are global front-runners in sustainability and innovation. We know that our amazing Brunswick neighbourhood is full of people who are dedicated to making a difference for the future of our planet, and we are proud to support brands that are doing their bit for the environment and the health of our beautiful nature world.
ELEVEN Australia packaging is sleek, laid back and effortlessly cool. It is also 100% recyclable, furthering their commitment to sustainability. They are committed to continually improving production processes for better energy reduction and reducing their carbon footprint. ELEVEN also make a conscious effort to only partner with suppliers who are also dedicated to their sustainability goals – or environment-loving salons like us!
Naturally Beautiful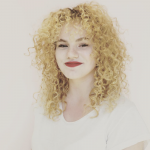 ELEVEN is all about natural ingredients that are incredibly good for your hair. Their products include local produce like Australia Desert Lime that hydrates and nourishes the hair, Wattleseed for gentle conditioning, and antioxidant-rich Australian Quandong. Your hair will feel enriched and revitalised by their amazing formulas that have been designed to soften the hair, adding volume and shine.
We can't wait to work with our clients to colour their hair with the beautiful ELEVEN products and make all their hair colour dreams a reality! ELEVEN truly aligns with everything that our salon believes in and is passionate about, and we're looking forward to sharing it.