Delilah loves curly hair. The wonder of the curl is an artform we're dedicated to nailing. It may sound dramatic, but we are damn confident you'll never look at your winding locks in quite the same way after a Delilah treatment.
Ringlets, afros and waves don't abide by the same rules as those sleek straight locks do. They bounce, bend and bind in way that demands a unique approach to styling. Fortunately, our vibey little Brunswick salon is home to an elite team of experts passionate about embracing rather than combating that glorious tizz.
We don't just know the curly hair secrets – we invented them!
Our prowess lies in our ability to work with your hairs' natural movement. We elevate rather than supress the character that makes your hair so uniquely YOU. From colours to cuts, or even a subtle touch up, we serve up curly hairstyles that look hella good, long after you walk out our salon doors.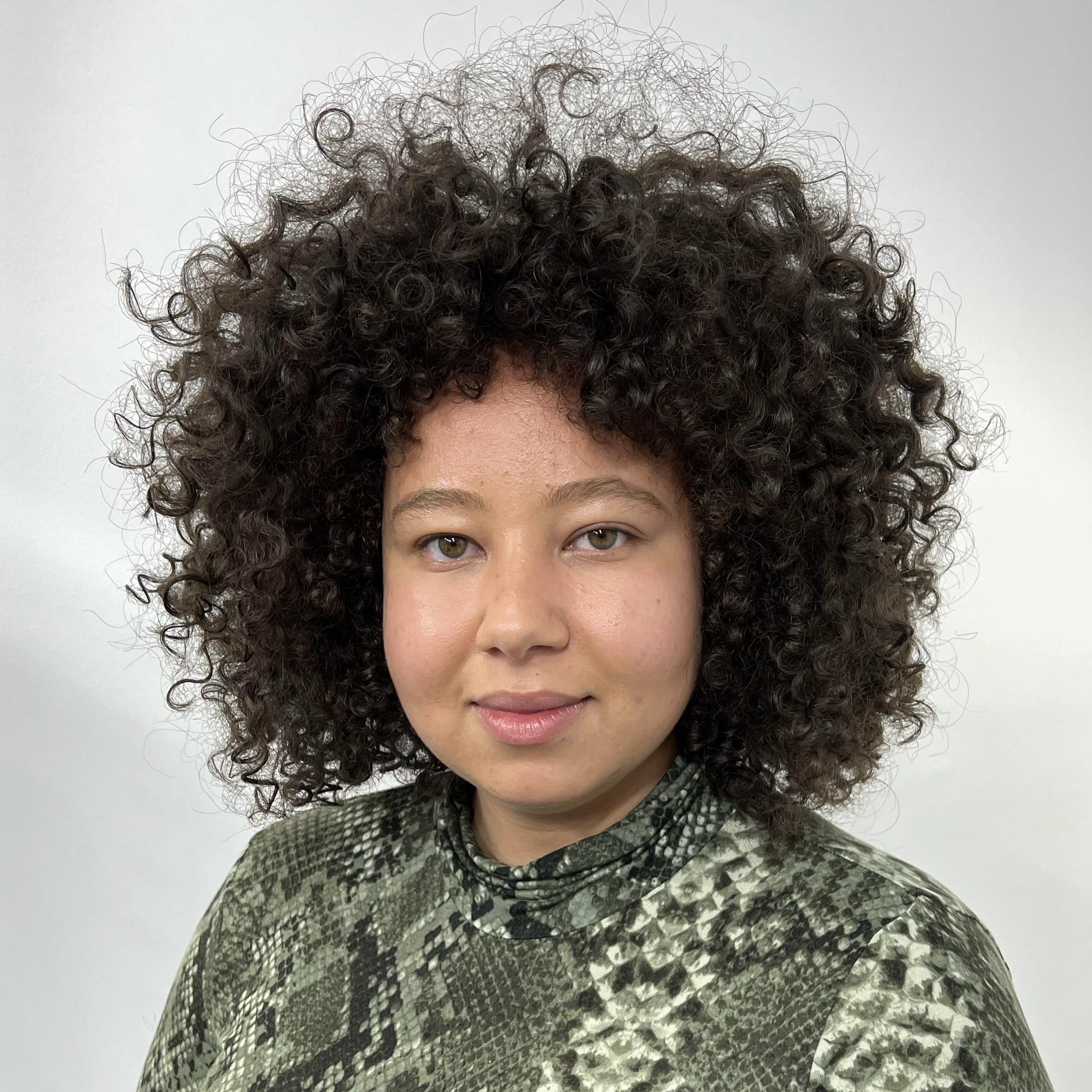 Delilah is renowned for its game-changing curly hair dry cut technique. If you're a ringlet laden lass or lad who hasn't felt the revolutionary touch of a dry cut, then we're about to change your life.
Wavy or curly hair doesn't exactly act like itself when it's wet, so cutting it while sodden can require a decent dose of guess work. On the other hand, a dry-cut allows your hair to be shaped and sculpted in its natural form. Our Delilah-ettes will work in with your hair flow to create a style that will shine day in and day out.
The secret to knock-out curls might start with the cut, but it's finessed with the right colour. And you guessed it – there's a knack to curly colour application that enhances your hairs' natural texture.
Lived in colour techniques are our bread and butter at Delilah Hair Studio. Freehand hair painting, balayage and foilage allow us to achieve more diffused colours, which melt into your natural curl pattern, providing stunning dimension.
Curls have a life force of their own, and we have such a fierce love for their refusal to follow the norms. Just as no two heads of waves are alike, neither are our styling sessions. We approach each dazzling 'do' with a fresh perspective.
Short or long, layered or thin, framed in bangs or lopped in a bob – we adore the thrill of a new opportunity to create something magnificent. Our team constantly evolves with the hair game, picking up fresh tricks and techniques to allow every head of hair to shine.
Delilah Creams are crafted to suit all curl types, made with high-quality ingredients and without any nasty stuff. When you use Delilah Creams on your curly locks, you're treating them to the purest essential oils, rich sorbolene bases, and organic clays. You won't find any silicone or sulphate in these!
The creams not only style your hair; they treat and replenish your curls as well, leaving your hair healthier and eliminating dryness. Forget frizz – Delilah Creams will give you soft, defined curls that look and feel silky smooth.
Delilah Creams come in three distinct types for different styles and curls: Peppermint Cream, Sea Salt Cream and Clay.