Delilah Hair Studio is a creative, dynamic hairdressing salon in the heart of Melbourne's Lygon Street in Brunswick East. We bring together art, style and people to create a gorgeously warm space that celebrates diversity and individuality.
Our passionate team specialises in dry-cutting, razor-cuts, curly hair, short hair and have an absolute love for all things in hair colour! We love a good colour correction, lived-in blondes, and have truly mastered the art of freehand hair-painting and balayage.
Delilah has an energy unlike any other. Our customer focus, fun atmosphere, and attention to quality and detail, keep our clients coming back time and again.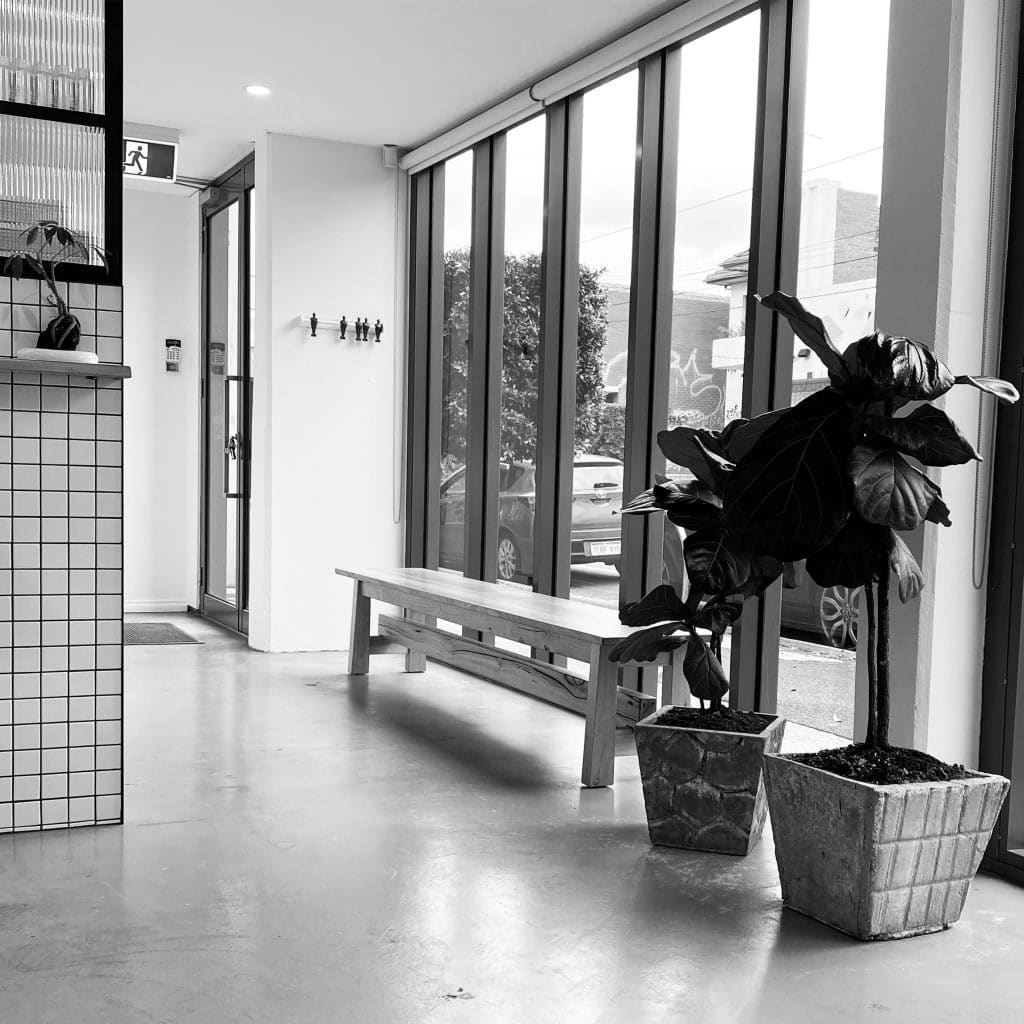 Our Roots: About Adrian Panayiotis
Delilah Hair Studio was founded in 2007, with three guiding principles: passion, creativity and an absolute love of hair. Both the salon and our amazing team of Delilah-ettes have maintained a solid love affair with East Brunswick.
Adrian Panayiotis, salon owner and creator of Delilah Education, has a hairdressing career that has spanned 25 years in some of Melbourne's top salons. He has taken on national and international education roles with ease, including time with the fabulous SEXY HAIR brand in Los Angeles, PPS Hearwear and, in more recent times, Adrian embarked on an exciting education adventure with the fantastic Babyliss Pro.
In addition to pouring his heart and soul into Delilah, Adrian is also a lead educator at Ozdare Australia. He regularly teaches a 3 hour business development class based on two incredible brands: Blondpro Bond Builder and Cezanne Keratin Smoothing.
"I want the salon to saturate people with passion, beauty and inspiration. I want people to feel good and become part of the salon energy the moment they walk through the doors." ~ Adrian Panayiotis.


Our Team: The Delilah-ettes
Here at Delilah Hair Studio, we're a happy little family. We all love what we do, and we've worked hard to assemble a team of expert Melbourne hairdressers that has more than just a few things in common. We all have a burning desire to push the boundaries, to never stop improving and to create fabulous hairstyles every single day.
Hairdressing truly is our passion, and diversity is at our core. We cater to the individual and keep that as our focus. Whether it be a curly hair specialist, a dry cut, or a world class balayage or hair painting service, we have the expertly trained and passionate stylist for you.
Delilah Education: Share. Learn. Grow.
A shared experience between educators and audience, Delilah Education prides itself on fostering a collaborative, nurturing learning environment. Ideas and skills are shared through the passionate, heartfeltexchange of expertise, experience and understanding.
Delilah Education wholeheartedly believes in lifelong learning. Learning gives us all the power to challenge outdated concepts; to excite, reach new heights, and create the best possible hair for our clients; and to grow in and of ourselves.
Delilah Education is the go-to platform through which hair artists all across Australia can learn dry-haircutting and curly-cutting techniques. We run sessions at our Brunswick East studio and travel far and wide across the country to teach our much sought after cutting techniques.

Delilah Products
At Delilah Hair Studio, we proudly produce our own unique range of hair styling products, and sell them at our beautiful studio in Brunswick East. Handmade with love by salon owner, Adrian, all our products complement our dry-cutting technique and curly hair doo'. They've proved extremely popular since their launch in 2018.
All of our Delilah Creams are sorbelene based, rich, and chock-full of gorgeous ingredients like essential oils, beeswax and clove, Delilah's products suit all types of hair, from the silkiest straight hair right through to buoyant, curly locks. And, best of all, $1 from every product we sell is donated to EDVOS to help end family violence.
Have our gorgeous Delilah creams delivered straight to your door by purchasing through our Delilah Online Shop!
Neighbours to Local Communities Like Coburg, Carlton and Northcote
Lygon Street Brunswick East provides the perfect setting for Delilah.  Close to some wonderful eateries, world class coffee shops, and retail to tempt and treat any whim.
Close to the heart of Brunswick, neighbours to local communities such as Coburg, Carlton and Northcote, our clientele is made up of an eclectic mix people from near and far, as well as interstate and international guests.
Become part of the Delilah family, be tempted…