At Delilah Hair Studio, we specialise in curly hair, which is why we have developed our very own range of curl enhancing creams.
We understand the specific needs of curly hair and have created our curl enhancing products to cater to these requirements. Say goodbye to frizz and excessive fly-aways and hello to soft and hydrated curls.
We have undergone extensive testing and formulation in order to achieve perfection and are proud to say that these are some of the products for curly hair products on the market and have been specially formulated as a curl enhancer that helps you to embrace your natural curl texture.
So, if you're looking for products for frizzy curly hair, the best hair products for curly hair can be found at Delilah.
Our Hair Products for Curly Hair
Delilah Peppermint Cream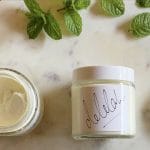 The Delilah Peppermint Cream is our original master product. Formulated with a luxurious blend of peppermint essential oil, sorbelene, cacao butter, glycerine, jojoba and olive oils, this cream has everything your curly hair to achieve stunning curl definition and weight distribution while eliminating frizz.
Time and time again, our Delilah Peppermint Cream proves to be one of the best curl products on the market, helping to hydrate, soften, style and sculpt.
Delilah Sea Salt Cream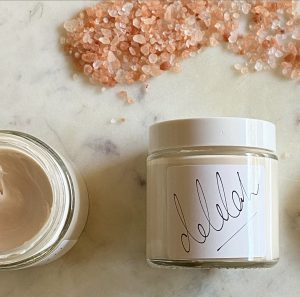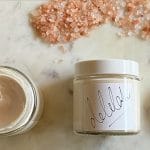 The Delilah Sea Salt Cream helps even those of us on dry land to achieve the majestic beachy mermaid curls you've always dreamed of. Our Sea Salt Cream is created with sorbelene, pink grapefruit and lime essential oils, pink French clay and shea butter, and organic sea salt. The result provides your curly hair with protection and nourishment while also giving it texture and bounce.
Delilah Clay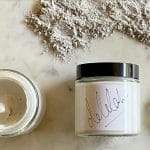 Last but not least, we have our Delilah Clay. This Clay is by far one of the best curl defining products you will ever find. It is formulated using a gorgeous combination of sorbelene, beeswax, grapeseed oil, cedarwood and cinnamon essential oils, and bentonite clay. This heavy-duty cream does the hard styling work for you so that you don't have to worry about frizz or fly-aways throughout the day. It even contains nourishing, detoxing properties that happy and healthy hair. Basically, there's nothing not to love about our Delilah Clay.
Why Choose Delilah Curl Enhancing Creams
Our curl enhancing products are formulated using locally sourced ingredients that are not just good for your hair but are also environmentally friendly. You don't have to worry about finding any nasty chemicals in our products; just rich, nourishing goodness.
Delilah Hair Studio specialises in curly hair which provides us with the knowledge and experience required to create the best curl enhancing products.
For every Delilah Cream sold, $1 goes to EDVOS who run the Hair3Rs program. This program aims to teach hairstylists the 3Rs; how to Recognise, Respond and Refer their client who are experiencing domestic or family violence.
Contact Us
Do you have any questions about our best hair products for curly hair? Feel free to get in touch: