The fade is one of the oldest tools available to barbers, helping countless men throughout the century to achieve that classic clean cut look. There's nothing that looks as immaculately neat and classy as a fresh fade, which is probably why it's been the finish of choice for elite businessmen, sporting legends and Hollywood's defining gents.
What Is A Barber Fade?
A fade is a technique which uses an electric razor to blend the hair into the skin along a gradient of light to thick.
The barber fade's been around for a fair while at this point, and you've likely seen it before many times without even realising it. It's a style that complements the natural angles of most men's faces, and is a great option for so many types of hair
It's slightly different to a taper, though the two often get confused. Tapering the hair simply refers to cutting the hair to still be very short, but without the seamless, gradual gradient from skin to hair of a fade cut.
It's thought to have its roots in 1920s working class English culture, and features quite prominently in TV shows like Netflix's Peaky Blinders, based in that era. However, it saw a massive spike in popularity post world-war two as it was the haircut of choice for American infantrymen, reflected in the 60s nostalgia of AMC's Mad Men. Ever since, it's been the cut of choice for high-powered men looking to combine simplicity with style.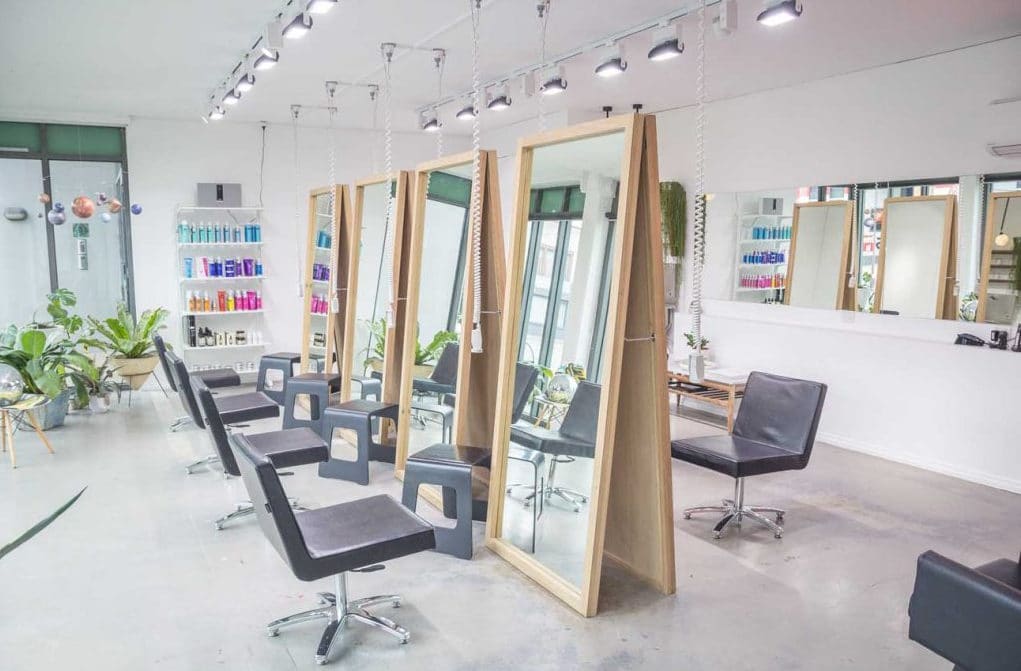 How Are Our Barber Fades Different?
Men's Cuts: The fade is the bread and butter of men's cuts, and our expert stylists have spent years perfecting it. For big events or a little maintenance, Delilah's got you covered and we'll have you looking slick in no time. No matter what hair type, length or thickness you have, we can make a fade work for you.
A Range Of Styles: Fades come in all shapes and sizes, so we chat with you to go through the best options for your face and hair. Our expert stylists will guide you throughout, but you'll have control the exact gradient, angle and type of fade to look as tidy and slick as possible.
Get The Best Out Of Your Hair: The key to a perfect fade is to bring out the angles of your face, while making the hair on top looking textured and full. Our barbers have a number of tricks and products that'll get you that picture perfect crop, no matter how your hair's been treated before.
Why Choose Delilah Hair Studio?
Seasoned Experience: Our team has nearly 30 years of combined experience, and we've been busy perfecting our craft in that time. We've worked with every type of hair out there, and performed every kind of style imaginable. This expertise and versatility guarantees you those perfectly textured, iconic cuts, every time.
Quality, Friendly Service: We pride ourselves on our exceptionally friendly and relaxed atmosphere within our studio, and it helps us to help you. It's crucial to foster an environment that helps clients feel comfortable discussing what they want and need from their hair; after all, choosing your hairstyle is an intimate process which needs good communication to achieve all your expectations.
Innovation and Learning: We spend nearly all of our spare time researching and trying out new hairstyles, and we're just as obsessed with hair as we are about staying at the top of the game. No matter what look you're going for, our expert stylists have spent an enormous amount of time pinning it down, and this translates into stunning results.
Book one of our sleek barber fades today, or call us at (03) 9387 6744.