Wondering what a razor haircut might be?
You've probably seen this look before; it's a favourite at red carpets and with TV anchors for that elegant, show stopping finish.
For a look that's both stylish and sophisticated, look no further than a razor cut. We know that there are some cuts and hair styles that will never go out of fashion, but all of these can use razors to offer something fresh and new.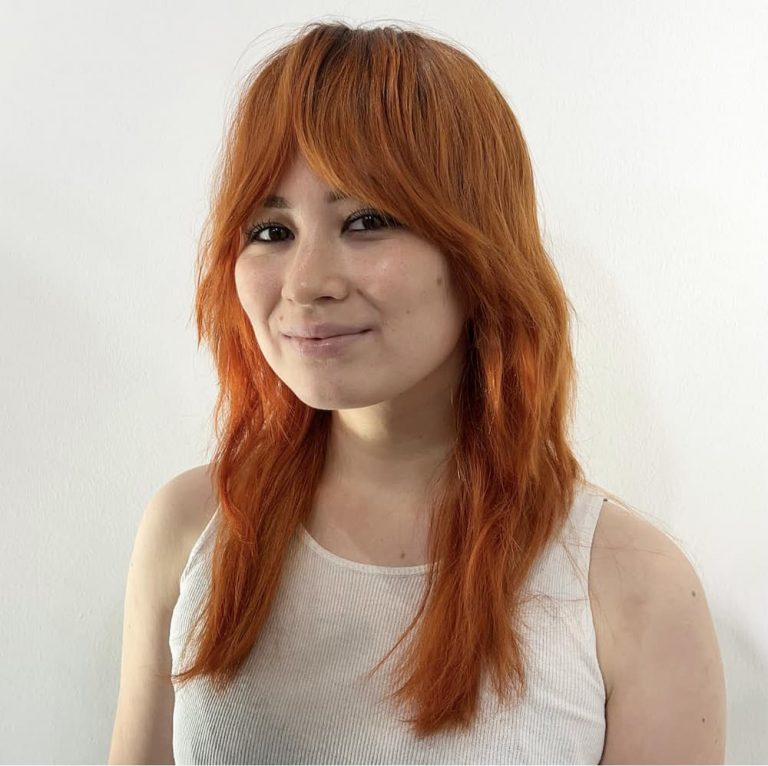 What's A Razor Cut?
When we think of a haircut, we typically think of a hairdresser using scissors to manually texture and finish the hair. This gives the stylist a lot of control, especially with stubborn, frizzy or curly hair. However, a standard scissor cut leaves the edges of the hair looking blunt and uniform.
This isn't at all a bad thing – in the hands of a Delilah's expert stylists, scissor cuts are a versatile and reliable method to get a number of classic styles.
A razor cut, as the name implies, uses razors to slice along the hair. The razors are completely safe to use in the hands of a skilled stylist, guarded from ever making contact with the skin.
Using deliberate, clean strokes, the razor cuts and thins hair at the same time, leading to a wispier, feathery finish. Delilah uses the sharpest blades possible as these help to avoid split ends and provide neater, better textured finishes.
What Sets Our Razor Cuts Apart From The Rest?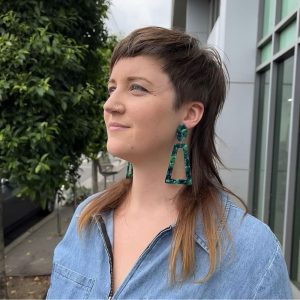 At Delilah's Hair Studio, we've had years of practice perfecting our razor techniques across a range of styles. We know what situations and hair types a razor cut works best for; here's what our razor cut can do for you:
We work with you through every step of the process, from the consultation to the hair wash to make sure that we match the perfect cut and style to complement your facial features and head shape.
We know how to make razor cuts work with short and medium hair. We'll get the perfect finish to bring pixie cuts, bobs, crops and any other style under the sun to life.
Hair texture is critical for a cut like this, so we'll use every trick up our sleeves to make it work. If your hair is already a bit thin, we'll get it look lush and full; if it's thick, we'll trim it down to look voluminous and neat.
If you're looking for that special flourish to rejuvenate your hair and add that wow-factor, our razor cuts could be just what you needed.
Why Choose Delilah Hair Studio?
A razor cut could be the perfect opportunity for a total hair makeover, and can't go wrong putting your trust in the experts at Delilah. Our studio can guarantee you:
Decades Of Experience: Our stylists have been in the game for years, and have had experience with every type of hair and style under the sun. When put together, we have nearly 30 years under our belts, so you know you're getting be getting seasoned quality and specialist advice. There's absolutely guaranteed to be a hairdresser to perfectly suit what your hair needs.
Friendly Service: Brunswick East is a friendly, tight knit community, and we like keep it that way in our studio. Our hairdressers know how important it is to create a comfortable environment to talk freely about what you want and need out of your hair – it helps us to help you.
Constantly Innovating: Hair is vitally important; it's a sign of youth and beauty. We're not happy resting on our laurels, so we spend our spare time learning about new styles so that we can stay at the forefront of the field. Our passion for the craft translates to freedom and flexibility for clients who want to everything from the classics to the latest looks.
Talk to one of our expert stylists to learn more about razor cuts; call today on (03) 9387 6744.