Curious about what it means to get a dry haircut for curly hair? Want to try a dry curly cut but not sure where to start? Delilah HairStudio has you covered. We are the dry cutting experts with years of experience specialising in curly and wavy hair, and we know exactly how to treat your curls to give that that volume and bounce you love! The dry cutting technique is the perfect way to give your curly hair the shape and texture that you're looking for– find out why a curly dry cut is just what you need.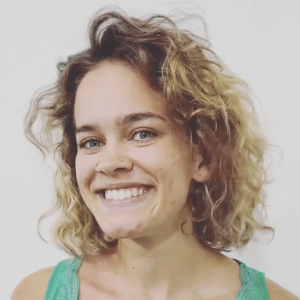 Why Dry Cut Curly Hair?
There are so many benefits to dry cutting curly hair instead of opting for the traditional wash, cut and blow dry method. Curly hair is completely different in structure and texture to straight hair, which is why it needs a unique approach. We have mastered the dry cutting technique so that we can help you achieve the beautiful curls of your dreams!
Any curly haired person will know that their hair looks completely different when you've just washed it. Depending on the thickness and texture of your curls, water can hold down your hair or make it curl up tighter. Either way, the stylist working with your wet hair is going to have to guess how its going to look when it dries again. Dry cutting means you can see the hair in its natural state as we cut, giving us a lot more control and allowing you to see how your hair is going to look when its finished.
Plus, if you experience fragile or thin hair, dry cutting prevents any additional breakage and pulling that can occur through the washing process. Opting for a dry cut means losing less hair and reducing damage.
How to Style Curly Hair
Once you have your gorgeous new hair cut, you're going to want to care for and style your curls at home! We have developed our own range of beautiful, luscious styling creams that are made especially for curly hair. With gorgeous natural ingredients that hydrate and protect your hair at the same time as styling, you are going to want to dry these amazing products.
Why Choose Delilah Hair Studio?
If you want to try having your own dry haircut for curly hair, you need to come in to see the curly hair experts at Delilah Hair Studio.
Experienced stylists. With more than 30 years of experience between us, our passionate team at the best at what they do. Our team have created all types of styles and hair cuts and we can work closely with you to discover the look you want.
Beautiful salon. Our Brunswick East location has been carefully created to be a haven of relaxation for you. With a welcoming atmosphere and a beautiful space, we want you to feel comfortable and at home from the moment you step inside.
Collaborative approach. Your hair, your rules! We always work closely and collaboratively with you to ensure you are walking out with a hairstyle that you love. We encourage open communication so that you can tell us exactly what you want.
To book a dry cut with one of our stylists, or to find out more information, call today on (03) 9387 6744.