Best curly hair colourists in Melbourne!
At Delilah, we have a reputation for being the best curly hairdressers in Melbourne. At our cute little studio in Brunswick East, we work hard for this title. We are constantly training in new and exciting techniques to keep your curls in tip-top shape!
This does not stop at your haircut.
Colouring curly, wavy and Afro hair is definitely a speciality. What suits our pin-straight haired folk won't necessarily work for you curly and wavy haired peeps, and neither will the hair colouring techniques. So, we've developed an aesthetic and specific methods of colour application to keep your fabulous springs in fashion!
Lived-in Hair Colouring Techniques
Keeping the natural movement of the hair in mind, what we do best—and highly recommend—are our lived-in hair colour looks. We specialise in:
Freehand hair painting
Foilage
Lived-in colour techniques are the best way to make the most out of your natural movement and enhance your hair's natural texture. They also deliver future-proof colour that grows out seamlessly over a period of months!
Using these techniques allows us to achieve more diffused colours, which seamlessly blend in with your natural curl pattern to create stunning dimension.
Our curly hair colouring services ensure that your curls, waves or Afro look spectacular. We infuse your hair with hydration to ensure it remain bouncy and healthy, while still achieving your dream colour.
So whether you're after a touch-up for those pesky greys, or want a complete lived-in transformation for your curls, please book an appointment with us!
Curly Hair Colouring Products
We only use the best curly hair colouring products, with low-to-no ammonia, PPD free and highly hydrating as the integrity of the hair is what's most important to us.
Most importantly, we use and recommend Blondpro (think Olaplex) to keep your curls in their very best condition. Blondpro also helps to hold your curl pattern during and after colouring.
Read about why a Blondoro is THE BEST treatment for curl HERE.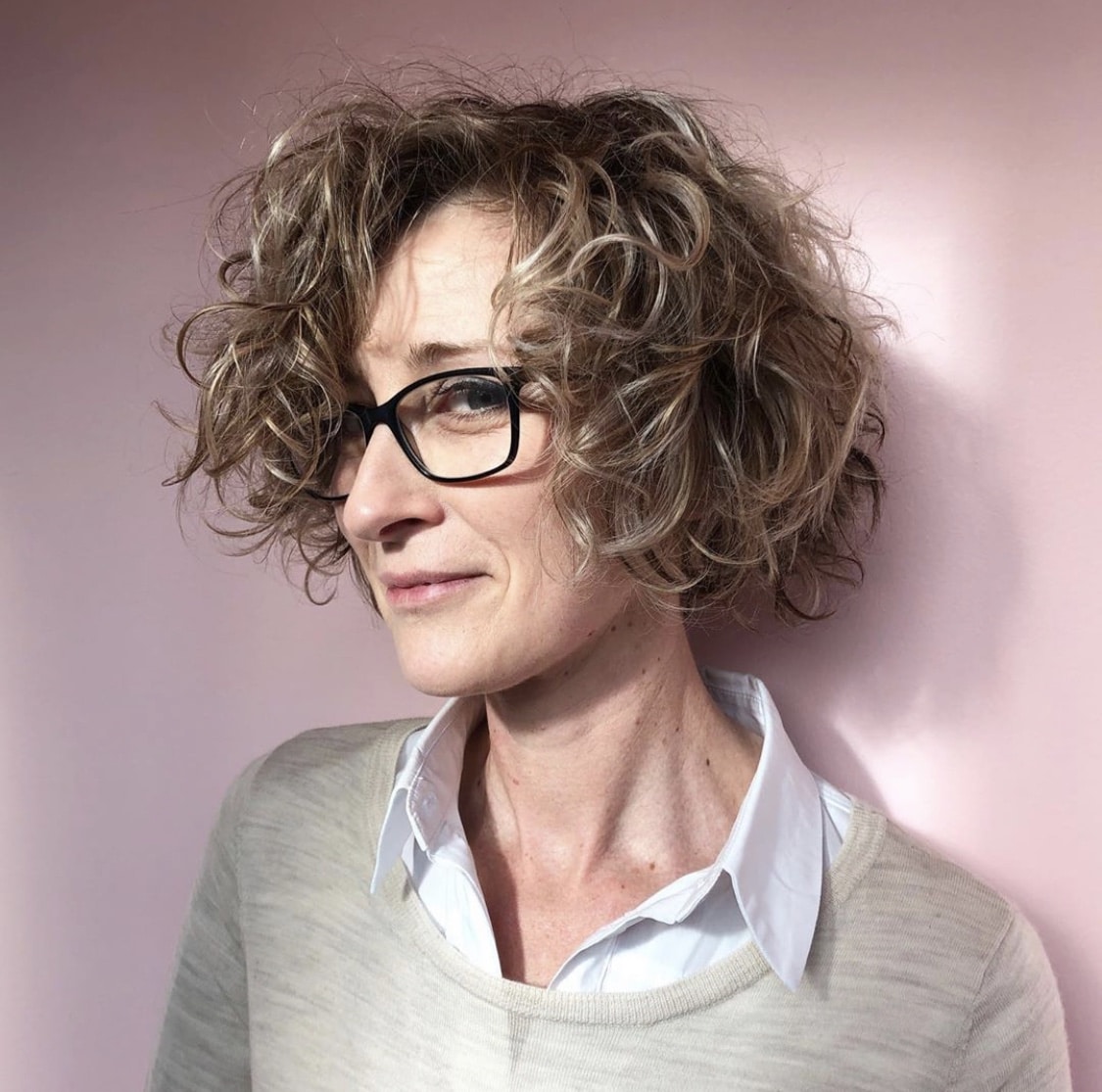 We even have a range of Delilah Curl Creams (all handmade in-house) that is packed full of essential oils and conditioners that help to smooth, strengthen and hydrate your curls. 
Make a booking online with us today. Let us care for your curls and give you the hair colour you have always desired!