Hair colour correction is a tricky process at the best of times, and in the hands of the inexperienced hairdresser, an unwanted colour can quickly become a disaster!
Colour correction is often a disappointment to those who have experienced it. In this post, I want to talk about some reasons why hair colour correction can go wrong, as well as offer a solution. What is this solution, I hear you ask? Well, it's the experienced team at Delilah Hair Studio (of course!). At our hair salon in Brunswick East in Melbourne, we regularly provide colour correction services that ensure our customers always leave happy.
Here's our secret…
1. Colour Correction Can Go From One Unwanted Colour to Another Unwanted Colour
Bleaching out one hair colour and replacing it with another unwanted hair colour is a common occurrence in the hands of an inexperienced colour technician. An impatient stylist will not leave a hair colour remover (such as a bleach) on for long enough, sometimes due to fear or time restraints. The result of this is an underlying hair colour that is too orange or still too dark. This underlying hair colour is then covered by the stylist with an all-over colour that is too flat and too dark, leaving you with a dull, khaki hair colour.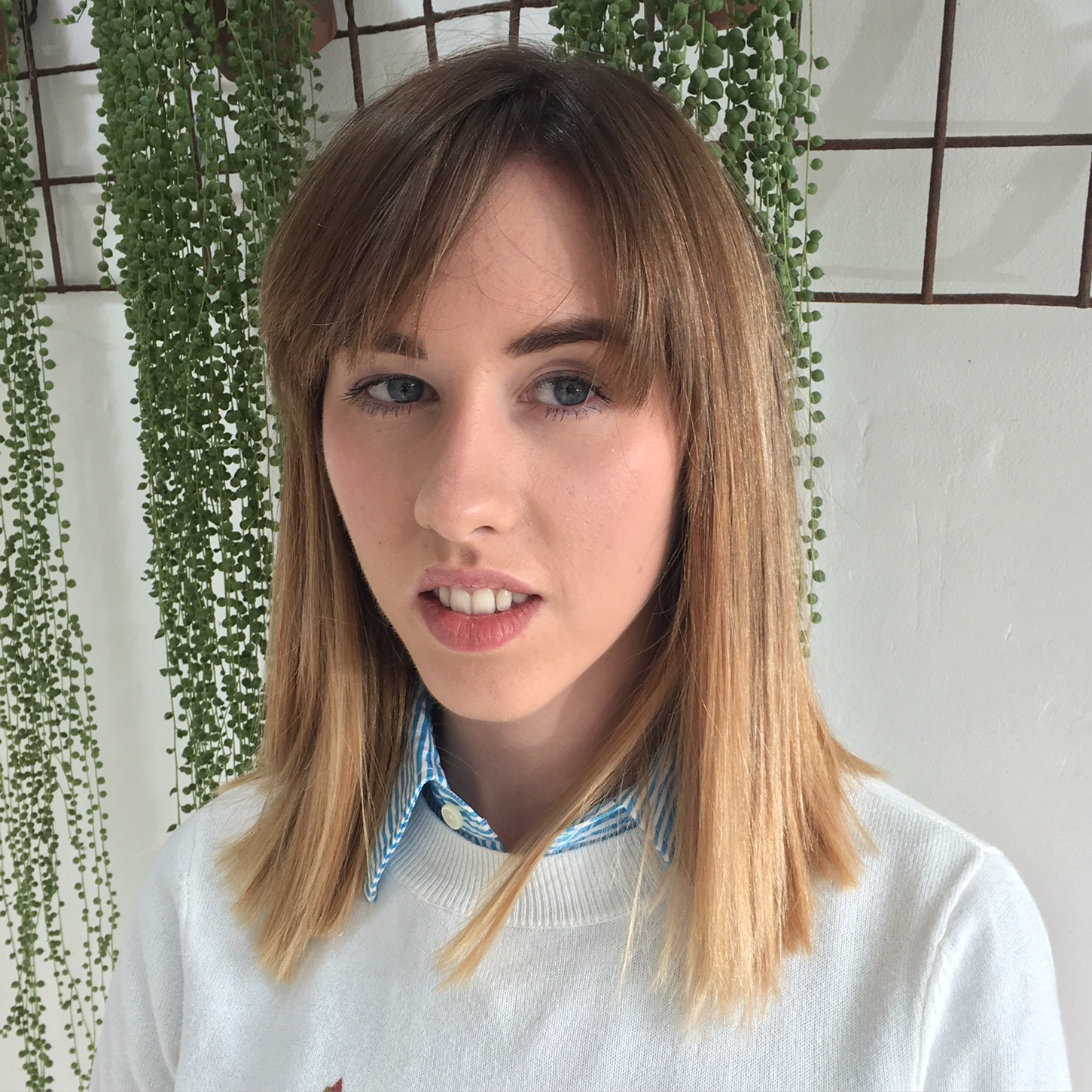 2. Hair Colour Remover is Left on Too Long
Alternatively, instead of leaving bleach on for too little time, some stylists will leave bleach on for too long. The result of an over processed hair colour remover is too much damage to the hair and hair shaft or cuticle. Apart from some serious breakage and hair loss, an over processed colour correction can mean that your hair ends up too light and way past the desired result. Due to the damage caused, this can be impossible to cover—your hair simply will not be able to tolerate a secondary chemical process.
3. Lack of Creativity in Application
Inexperienced stylists can often forget about dimension and texture while colour correcting. Often, a solid hair colour isn't your desired result, but that's what you end up with. Balayage, hair painting and foiling techniques are often very under-utilised in colour correction. Using techniques such as foiling, balayage and hair painting means less damage to less hair as not every single hair is coloured. This gives stylists a chance to change your hair colour over time (which gives your hair a chance to recover in between) creating a gradual build up of colour change. That's not to say that balayage, hair painting techniques and foiling techniques don't have the power to give you dramatic results in just one session as well. The beauty of these hair colouring techniques is that they restore texture and dimension to the overall look of your hair and hair colour.
4. Failure to Use Bond Multipliers such as Olaplex and Blondpro
Advancements in hairdressing technology have come such a long way over the past few years, and a great example of this is Olaplex and Blondpro. These products are added in to hair colour removers (such as bleach) to protect both the internal and external integrity of the hair by multiplying the disulphide bonds. Using disulphide bond multipliers during the colour correction process means that you can push the hair further, quicker, and gain damage free results in one session. It is often a little extra cost that goes a very long way in the process of colour correction.
5. Use of a Sub-Standard Colour Brand
Given that hair colour is such a big industry, it paves the way for sub-par hair colour brands. Using a quality hair colour brand helps ensure that the end result of your colour correction is healthy hair, with the desired hair colour being achieved. We only use MUK hair colour at our studio on Lygon Street because it has been very well developed, sparing no expense, to create a hair colour that is:
Low ammonia
Restorative and reparative
Great colour saturation
gentle
Vegan
PPD free
MUK hair colour is the absolute best tool for the colour correction job.
6. Bad and Inadequate Client Consultation
At Delilah we listen. In fact, we pride ourselves on listening carefully to your needs. Often times in the colour correction process, the colour technician is so focused on removing the unwanted colour, that they forget to ask the client what colour they are actually aiming for. Although the client might only wants to go from a dark brown to a medium brown hair colour, the hair stylist will take them to a light blonde! The only person happy in this situation is the hairdresser…
7. Forgetting About After Care
If you purchased a new car, let's say a Ferrari, would you wash it in dish washing liquid? I guessed not… The same goes with your hair. Often after a colour correction service your hair can be dehydrated. As such, it needs a little extra TLC and nourishment. The use of sulphate and paragon free products is an absolute must post colour correction. We only use and endorse MUK products as aftercare of any hair colouring or chemical process.
For all your colour correction needs please feel free to book online with us, or call us to have a chat at the studio on 9387 6744.