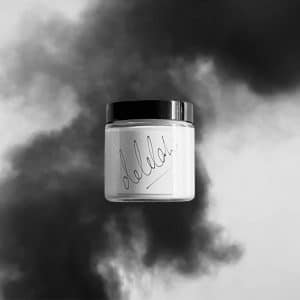 I wanted to create the best curl creams for curly hair. Creams that were simple, beautiful, nourishing and suited all curl types and textures! And so Delilah Creams were born. Each and every cream is made with love by me, Mr.D, for any type of curl, however you wear it!
Curly hair styling products should nourish your curl, enhance your natural texture and leave hardly any evidence that they're actually in your hair. Most creams are way too heavy, full of unnatural ingredients and deflate your volume.
DELILAH CURL CREAMS ARE THE BEST!
Whether you have fine textured curly hair, coarse textured curly hair, or Afro textured curly hair, Delilah Creams bring out only the very best elements. Our creams are designed to give you those casual, hydrated and voluminous locks that you've always dreamed of!
KISS FRIZZ GOODBYE WITHOUT SACRIFICING YOUR CURL VOLUME OR TEXTURE!
PEPPERMINT CREAM – The Original
Delilah Peppermint Cream was the first hair product I created. I wanted a product that was fresh, moisturizing, hydrating and volumizing—without sacrificing any softness. Peppermint Cream is sorbelene base, and chock full of Australian Peppermint Essential Oil, Jojoba, Olive and Sunflower Oil. Cacao Butter is added for nourishment and shine, while a sprinkle of synthetic beeswax gives you hold while keeping the product vegan.
SEA SALT CREAM – A Day At The Beach For Your Curl
The next cream off the ranks is Delilah Sea Salt Cream. The process of bottling the essence of the beach was fascinating! As any curly peep will tell you, they LOVE the way their curls look after a day at the beach! This gorgeous cream packs a citrus punch, with Essential Oils of Grapefruit and Lime. Grapeseed oil, Kaolin Clay for texture and softness, and a sprinkle of Australian Organic Sea Salt for volume and those killer beach vibes. Whether you have fine and wavy curly hair, or a bangin' big Afro, Sea Salt Cream will make your curls street ready, with the added bonus of a soft and sturdy beachy look.
CLAY – Expand Those Curls baby!
Now the 3rd cream is the incredible Clay! I wanted a spicy, rich and thick creamy product to pump up and mattify the limpest locks without weighing them down. Clay adds pizazz and volume to short hairstyles, Afro textures and coarse disco curls! Fragranced with Cedarwood and Cinnamon Essential Oils for a lasting aroma, this spicy cream is a must have in your curl cream collection. Bentonite Clay will detox and separate your curls without the damage of most clay based products. Beeswax and grapeseed oil provide the hydration, hold and nourishment all curls deserve.
All three creams are made with love by me, Mr.D, in my studio in Footscray in Melbourne's Western Suburbs. They are hand mixed, jar-set and individually labeled all by hand.
ABOUT MR.D
Mr.D is a curly hair specialist and drycutting educator based in Brunswick East in Melbourne. He is the proud owner of Delilah Hair Studio, a curl focused boutique salon of 15 years and counting!