In search of hair inspiration?
Or maybe you're curious about what our resident hair maestro James can achieve?
James is familiar with a range of hair styling techniques and his skills really shine when it comes to working with curls and creating natural, stunning colour. With 20 years of experience behind him, James knows exactly what to do to create your vision. Have a look below to see some of his creations.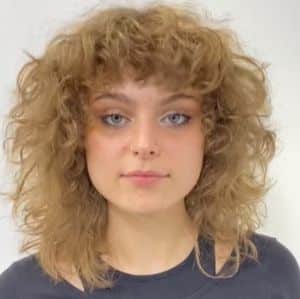 Why Choose Delilah Hair Studio?
Delilah Hair Studio has brought together some of the best stylists and colourists that Melbourne has to offer. If you have a vision for your hair, Delilah's team can help you to achieve it. Here's just a taste of what we can provide:
Unbeatable Experience: There's a reason why we can't stop raving about the skills of our stylists. They've spent years perfecting their craft and are veterans of the hair game. Some are particularly great at colouring, others with creating unique and versatile styles, but all our stylists have one thing in common: they love hair more than anything else. No matter who your appointment is with, you can trust that you'll be in great hands that have a wealth of experience behind them and will be able to help you achieve your hair dreams.
Make Yourself at Home: Trying out a new hair studio can be a bit daunting, but here at Delilah we're dedicated to making your experience an amazing one from start to finish. We'll take the time to truly understand your hair needs, its history and come up with a plan of where to go from here. We do everything we can to make our studio a warm and welcoming environment, and our staff is just as friendly as they are talented.
Always More to Learn: At Delilah, our philosophy is that there's always room for improvement when it comes to looking after hair. The world of hairdressing is always evolving, and our stylists are the first to jump in when a new technique pops up. They can often be seen researching new styles and constantly expanding their skills to make sure our customers are getting the best of the best when it comes to hairdressing.
Not Simply a Haircut: While we love cutting hair, it's not the only reason we do what we do. An appointment with Delilah is more than just getting a haircut: we aim to leave you feeling refreshed, rejuvenated and excited to get back into the studio for your next style. The Delilah experience is unbeatable and our energetic staff are committed to giving you the best possible hair journey.