At Delilah, we have the right hairdresser for you! At our fab hairdressing studio in Brunswick East, our approach to hair cutting is tailored to the individual. From curly hair, to a dry cut, or a traditional wet to dry service, our amazing and well educated team can't wait to meet you and make your hair dreams come true! To make sure that you end up with the look you've always dreamt of, we begin with a thorough consultation to assess your needs. Whether it be precision cutting or freestyling that you're after, our team of passionate hair stylists is sure to be able to assist.
Whether you're after a cool classic hair style or a modern, dare-to-be-different haircut our team has the experience, expertise and creativity to make the style work for you. We have an eclectic client base, drawn from the neighbouring communities of Coburg, Northcote and Carlton. The depth of our experience, combined with the diversity of our clientele, means there's not much we haven't done before.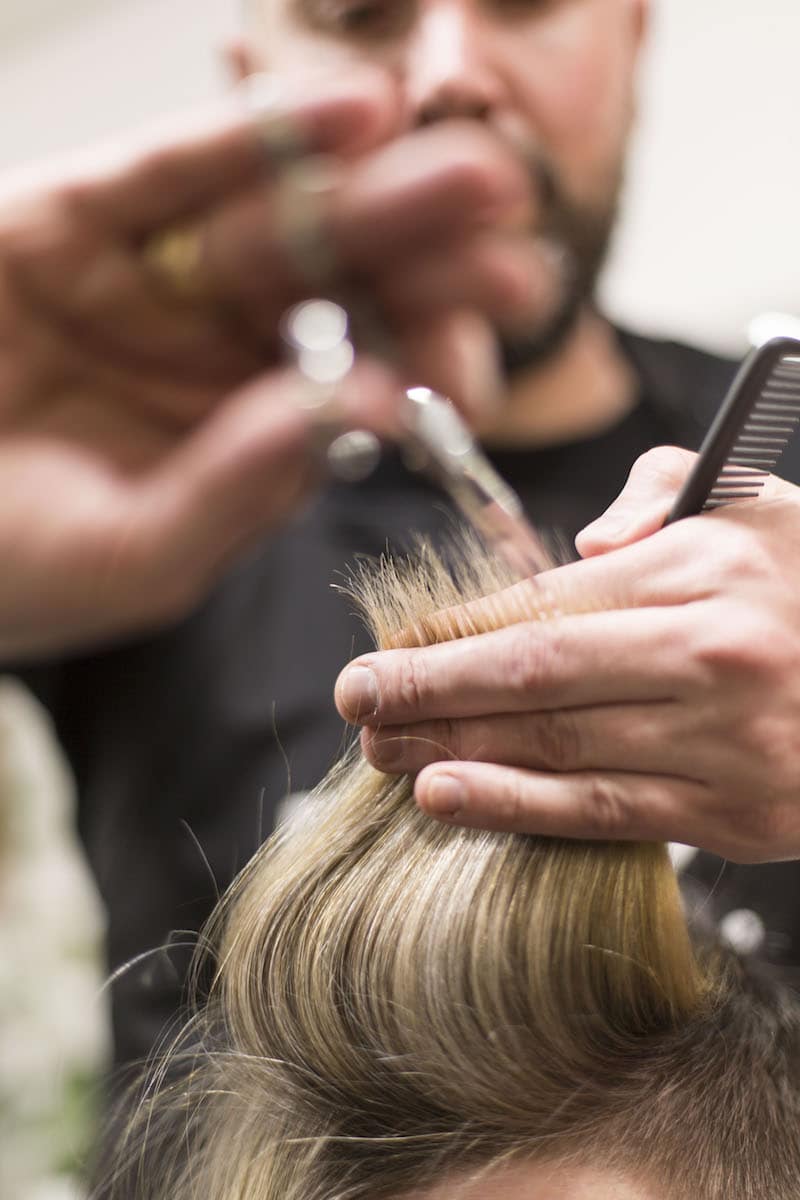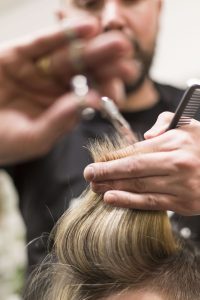 Our Haircut Services
The team at Delilah Hair Studio has been creating beautiful hair styles and perfect ladies haircuts and mens haircuts since 2007. The team, led by the talented Adrian Panayiotis, is known for their creative haircuts and dynamic approach to hair styles. Whether you have the perfect hair style in mind, or would prefer advice on which haircut will work best for you, we'll ensure you leave our salon with a bounce in your step and confidence that your hair looks the best it possibly can. Our hair cutting services are outlined below.
Wet to dry

Razor cutting

Freestyle cutting
Our Haircut Prices
Clipper Cut: $60
Clipper Cut – Fade/Creative $75
Cut + No Blowdry (Short Hair): $90
Cut + Blowdry: $99
Fringe Trim: $20
Re-Style or Very Long Hair + Cut and Blowdry: $119
Our Hair Styling Services
If you're ready to take the plunge and experiment with some different styles, or simply need a blow-wave or fabulous up-do, there's no one better to trust than the team at Delilah, lead expertly by Adrian Panayiotis. Adrian has had educational roles with the Californian Sexy Hair brand and also with Babyliss Pro and PPS Hairwear. His expertise in hair styling has been sought out on the international stage; rest assured there's no better hair stylist in Melbourne. Our hair styling services are outlined below.
Our Hair Styling Prices
Why Choose Delilah Hair Studio?
Expert Advice: Adrian Panayiotis, our head stylist, has worked in an educative capacity for such esteemed brands as Sexy Hair (California), PPS Hairwear and Babyliss Pro. Adrian ensures the entire team are aware of current trends, latest techniques, and most importantly, what to avoid. All of our stylists have an unrivalled passion for hair styling, which is why all their spare time is spent researching and studying ways to deliver the next perfect cut, colour or style.
Fun Environment: Getting your hair done should be something to look forward to. That's why Delilah Hair Studio has worked hard to create an environment that is welcoming, fun and an escape from the pressures of life. You'll walk in with a smile on your face and leave with a bounce in your step.
Great Location: We chose to open up a salon in our Brunswick location because we love the area. After visiting us, you'll be minutes away from some of Melbourne's premier shopping and eats spots. Even if you live half an hour away, you'll love making a day trip out of your visit to Delilah.