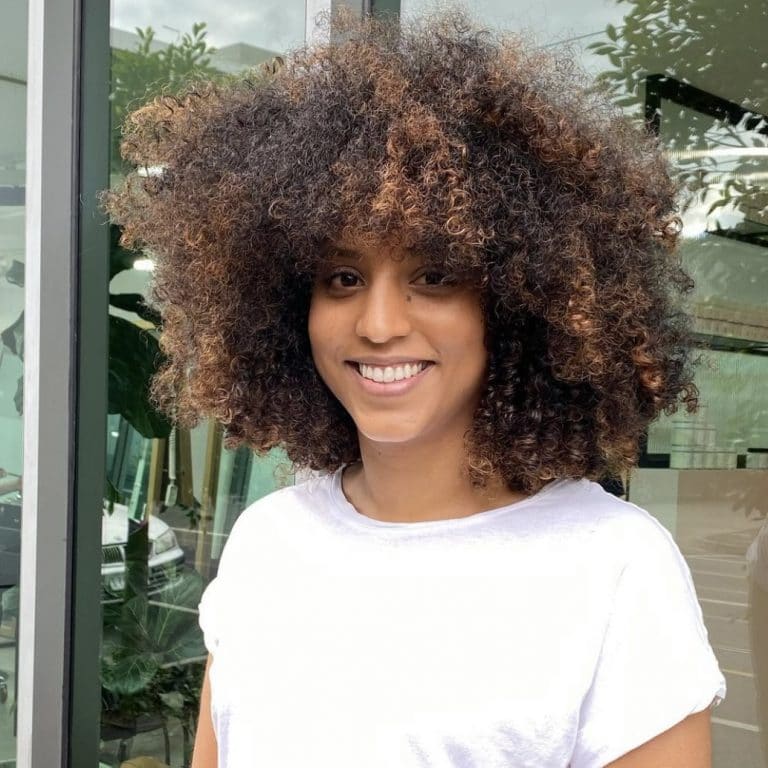 Looking for an afro hair stylist or hairdresser? Or perhaps a curl specialist who knows how to create the perfect afro? We're here to help!
Our trained hairdressers for afro hair know more than a thing or two about what it takes to cut and style a 'fro. We know how important it is for different textures need different techniques and expertise. Our afro hairdressers are no strangers to afros and ready to help you achieve the bold afro look of your dreams.
From the moment you step into the salon to the second you leave; we guarantee a stress-free appointment and absolute satisfaction with your look. Our afro hair stylists are dedicated to making your experience the best it can be – especially if you're someone who knows the struggle of finding a hairdresser that really knows how to work with curly hair. We promise you'll be in good hands with our highly experienced curly hair specialists.
Our awesome Delilah-ettes love working with afros and have worked tirelessly to stay on top of emerging styling techniques and trends to make sure our customers are getting the best of the best. We only use a dry cut technique that is altered to fit your hair's texture and curl patterns for an afro that fits exactly what you're looking for.
Afro Hairdresser Melbourne
No two curls are the same and we've developed a holistic approach to afro hair styling that considers your hair's texture, curl pattern, hydration needs and how you'll be styling it from home. Do you have an extensive hair care routine and the time to style your look every day? Or are you someone that needs a hassle-free, easy to style look? Are your curls on the looser side or are they tightly coiled? These are all questions we'll take into consideration before our scissors touch a single strand.
Whatever vibe you're looking for, our 'fro experts are ready to help. Want something short and punchy? We've got you! After an afro with big impact and even bigger height? Not a problem at all. Our friendly stylists are always keen to help you achieve the look you want, while making sure that your hair remains healthy, shiny and hydrated.
Why Choose Deilah Hair Studio
At Delilah, there's no task too big or small for us to shy away from. Our afro hair styling services range from a quick, simple trim to more major transformations like going completely blonde or adding some fun colours.
We know curls can be a hassle at times, so your stylist will also make sure we're using the right products to keep your afro manageable and fresh. Our personalised method ensures you're getting only the treatments you need for the style you want.