Best Curly Hairdressers in Melbourne!
If you're looking for a curly hair specialist in Melbourne, look no further! At Delilah Hair Studio, our fab little hairdressing salon on Lygon Street in Brunswick East, we celebrate all kinds of curly and wavy hair. Here's why you should come and see us…
We celebrate all kinds of curl.
Whether you have just a little bit of curl, a fully-blown Afro, or a mixture of all curl somewhere in between, our aim is to bring out the best in your hair. We cut curly hair in a way that brings out all the texture and enhances your naturally wavy tresses.
Different types of curls require a slightly different approach when cut. For instance, an Afro is cut differently to a loose beachy wave. But, above all, the intent is the same—for your hair to be the best that it can be!
Also, curly hair isn't just long! There are many people with curly hair that is short that need a fab style too! Who says you can't be funky, spirally and have short hair?!
BOOK ONLINE WITH ONE OF OUR CURLY HAIR SPECIALISTS TODAY!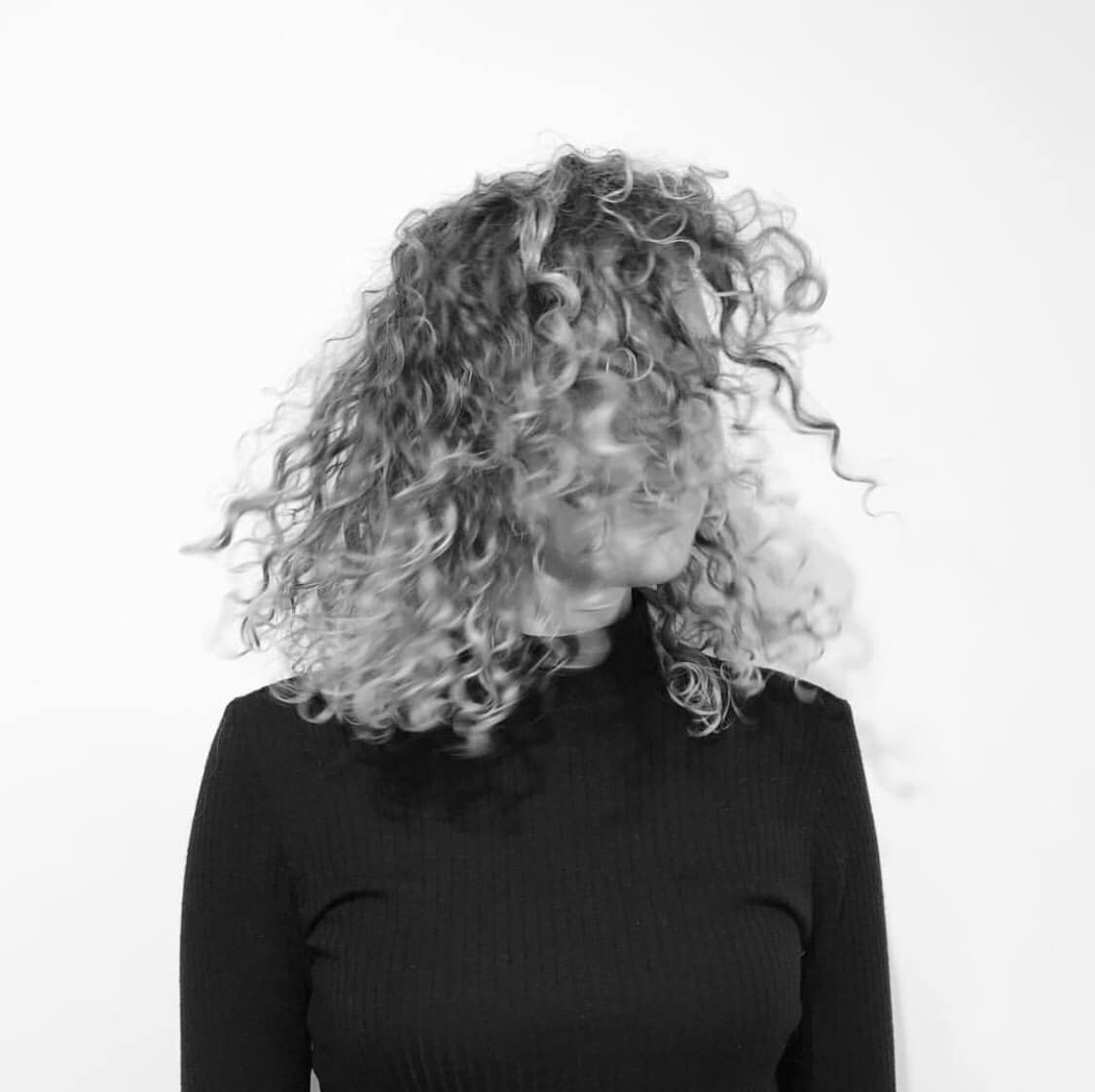 We Love Volume and Texture
At Delilah, we're simply not interested in punishing your curl—we never weigh it down. Instead, we celebrate natural texture and volume in curly hair—our aim is to set your curl free!
People with curly hair often have the most amazing, natural curl patterns. Sometimes, this is hidden by a few different means…
Overgrown haircut
A not-so-great haircut
Damages curls
At Delilah, we'll sit with you and analyze your needs to bring out the best in your awesome spirals!
We Predominately Cut Curly Hair Dry
With very few exceptions, we are firm believers in dry-cutting your curly hair. Dry-cutting is the best way to bring out the best shape, volume and texture in your curls and it eliminates these mistakes…
Cutting curls too short
Not balancing out weight distribution
The cut not matching your curl type
Dry-cutting really frees the hair, and takes away harsh bulk and layer lines and gives us the ability to really take the natural movement in your curls to the next level!
We Teach You How to Style and Care for Your Curls
A great curly haircut is nothing without proper aftercare. At Delilah we want to help you look after your hair when you leave the salon. We also believe that caring for your curls should be simple.
We have access to the best washes, rinses and products to help you make your waves the best that they can be and we love tailoring them to your needs!
We specialize in repairing damaged curls and have a terrific product called Blondpro (Olaplex, disulphide Bond builder) which repairs and gives life back to your curl, PERMANENTLY!
(You can read up on the amazing results of Blondpro on your curls here)
BOOK ONLINE WITH ONE OF OUR INCREDIBLE CURL SPECIALISTS TODAY!