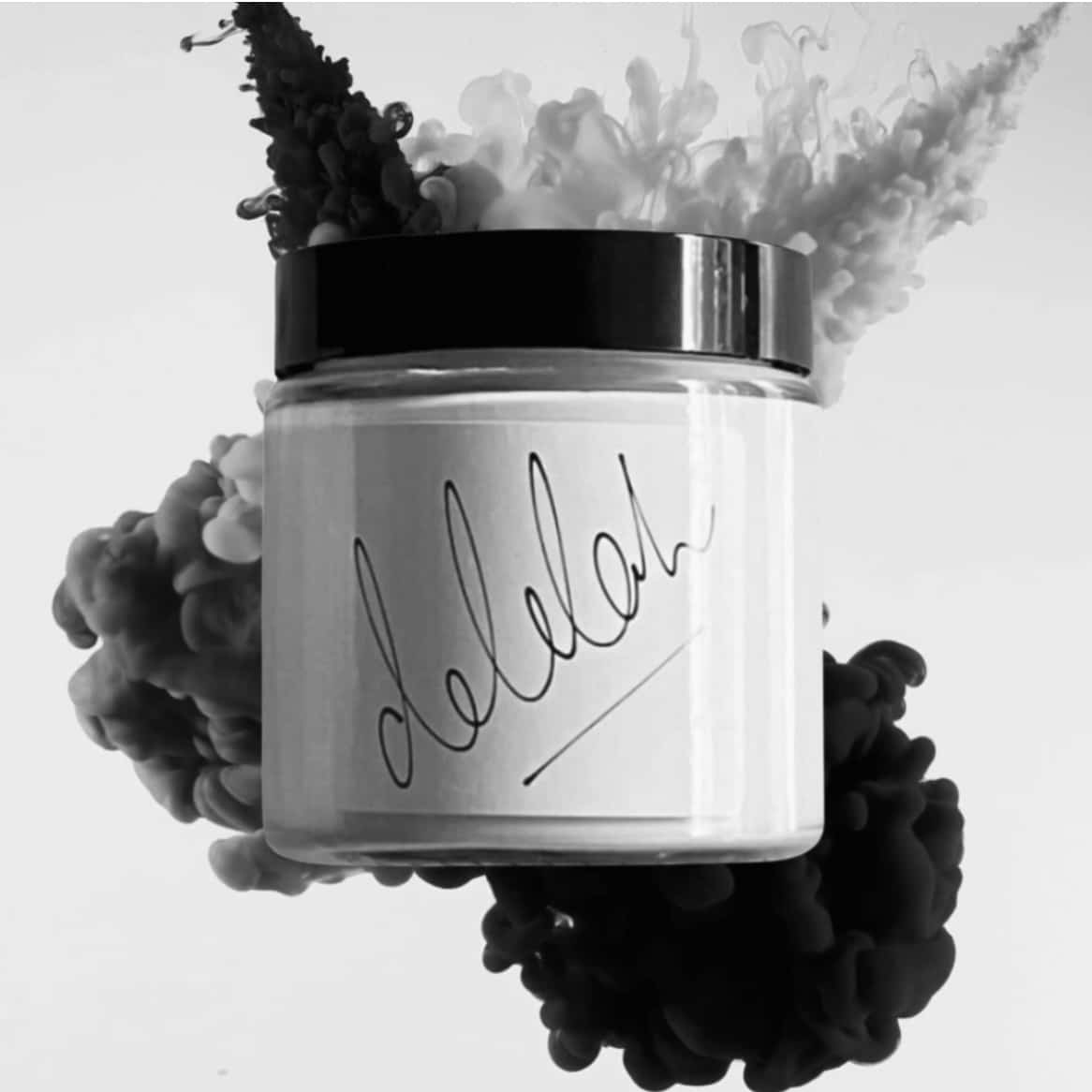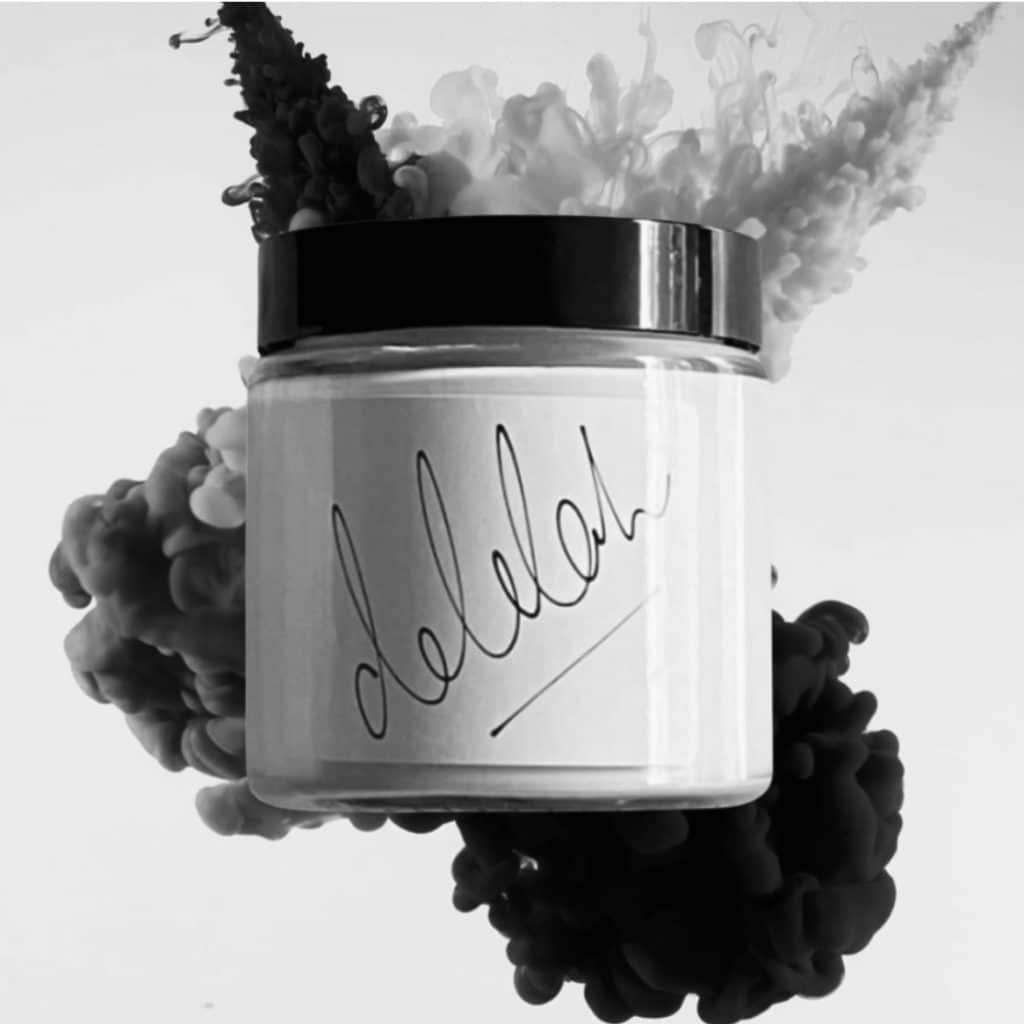 If you are searching for the best, most luxurious creams for curly hair, look no further than the Curl Cream range from Delilah Hair Studio.
We have created the product range of your dreams so that you can enjoy beautiful, voluminous, frizz-free curls all day long, with no nasties. Our hair cream for curly hair highlights your beautiful natural texture and amplifies your movement and bounce, giving you the gorgeous defined curls you love.
Peppermint Cream, Sea Salt Cream and Clay, are handmade with love by salon owner, MR.D, and suit all types of curly and Afro hair! We use only the highest quality, locally sourced Australian ingredients. Our glass jars and lids are fully recyclable.
Sold exclusively online and out of our beautiful studio in Brunswick East. Our hair care products complement our dry-cutting technique and curly hair doo's and have proved extremely popular since their launch in 2018, becoming the go-to curl cream for curlies all over Australia!
Best of all, $1 from every product we sell is donated to Hair3Rs, a program by FVREE to help hair and beauty professionals recognize, respond and refer to the signs of family violence in our clients.
Why Is The Delilah Curly Hair Cream Range So Good?
Because we are the experts when it comes to curly and wavy hair. We have been working with curly haired queens for years, and our passionate team of stylists knows exactly how to treat your curls with love and respect. We specialise in the ground-breaking dry-cutting technique at our studio, and we have worked with hundreds of clients to perfect their curly hair style.
When we decided to make our own line of creams for curly hair, we knew exactly what we wanted to achieve. We wanted a curl defining product that was going to care for your hair at the same time as giving you incredible volume and style. We wanted to eliminate frizz and dryness and dial up the moisture and hydration. And we wanted to create products that are natural-based, free of silicone and sulphate, and enriched with the finest essential oils and organic clays.
From gentle waves to Afro hair, we understand that all curls are unique and that you need beautiful, bespoke products to bring out the best in your hair. Try the Delilah range of curl creams today to help you achieve softer, defined curls and style them in any way you desire.
Our Delilah Curl Creams
Delilah Creams come in three distinct types for different styles and curls.
Peppermint Cream
THE ULTIMATE CURL HYDRATING CREAM & BEST HAIR CARE PRODUCT
For effortless curls with plenty of movement and lightness, try the refreshing and moisturising Peppermint Curl Cream. Infused with an invigorating blend of peppermint essential oils, cacao butter, olive oil, sunflower oils and jojoba, this cream is perfect for everything styling. It injects hydration into your curls without any greasiness, leaving your hair shiny and smooth.
  Hand made – lower footprint
  Recyclable glass jar and lid
  Vegan
  Helps support projects to end family violence
---
Sea Salt Cream
A DAY AT THE BEACH CREAM FOR YOUR CURLS & BEST SALON HAIR PRODUCT
Inspired by lazy days at the beach, our Sea Salt Cream is super moisturising and helps make your hair feel deliciously soft and voluminous. Skip the sun exposure and get those laidback beachy waves at home with a cream infused with grapeseed oil, French clay, Australian sea salt, lime essential oils and sorbolene.
  Hand made – lower footprint
  Recyclable glass jar and lid
  Vegetarian
  Helps support projects to end family violence
---
Clay
EXPAND AND EXPLODE YOUR CURLS AND CROPPED STYLES & BUY HAIR PRODUCTS ONLINE
Want a style that is going to stay put all day long? You need the incredible holding power of our beeswax and bentonite Clay, designed to bring up the volume and keep the fly-aways in check. Bulk up your short hairstyle and add matte texture and bounce to your curls. Fragranced with essential oils of cinnamon and cedarwood for a spicy aroma, this clay is all your need for a curls that demand attention.
  Hand made – lower footprint
  Recyclable glass jar and lid
  Vegetarian
  Helps support projects to end family violence
Delilah's gorgeous range of products are available to purchase in-salon or online via our shop! Visit our online store or our Brunswick East salon today to discover our wonderful range of locally made products.
Learn more about why you should choose Delilah Curl Creams for your hair.