At Delilah Hair Studio, we have spent years perfecting the art of cutting and styling curly hair. We realised, however, that there was a gap in the market for natural but effective styling products for curly hair. That's why we had the ingenious idea to create the best curl cream ourselves.
Formulated with only the finest ingredients, our curl crème is specially created to address the specific requirements of curly and Afro hair, minimising frizz and fly-aways while enhancing and improving texture and weight distribution. With our curl cream products, you have everything you need to embrace the natural texture of your curls.
All of our products have been extensively tested in order to ensure that they live up to our incredibly high standards. No matter how stubborn your curly hair may be, we can guarantee that our curl creams will do wonders for it.
Basically, when it comes to products that will help all your curly hair dreams come true, you'll be hard-pressed to find anything better than Delilah's curl creams.
Our Curl Cream Products
Delilah Peppermint Cream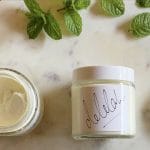 The Delilah Peppermint Cream is the product that started it all. As our first and original master product, it has become a favourite for many curly haired guys and girls across Australia. Formulated with peppermint essential oil, sorbelene, cacao butter, glycerine, jojoba and olive oils, this gorgeous curl defining cream not only helps to improve the texture of your curls, it also helps to hydrate, soften, style and sculpt all types and lengths of curly and Afro hair.
Delilah Sea Salt Cream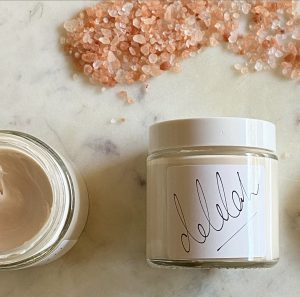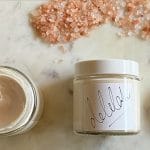 For beachy mermaid curls all-year round (and on dry land) you need the Delilah Sea Salt Cream. This delicious recipe contains sorbelene, pink grapefruit and lime essential oils, pink French clay and shea butter, and organic sea salt. The combination of all these premium ingredients helps curl texture while also detoxing the hair.
Delilah Clay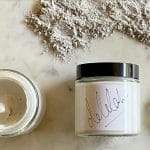 We spent forever tinkering with our recipe for the Delilah Clay in order to get it just right, but the time and effort was certainly worth it; we have been able to create a gorgeous heavy-duty styling product that is able to tame even the wildest fly-aways. Its detoxing, nourishing and de-frizzing properties makes it a staple in every curly haired person's cabinet.
Why Choose Delilah Curly Hair Cream
All of our products are made with only the finest ingredients – no cheap filler to be found here! Additionally, all three of our creams are silicone and sulphate free.
At Delilah Hair Studio, curly hair is our speciality. We understand that curly hair has specific needs and requirements, and we have specially formulated our products to cater to these needs.
$1 of every Delilah Cream goes towards the incredibly initiative, FVREE and their program Hair3Rs. This program teaches hairstylists the 3 Rs – Recognise, Respond and Refer – in order for them to help clients who may be experiencing family violence.
Contact Us
Do you have any questions about our curl enhancing cream? Feel free to get in touch: