Want to know how to embrace your natural curl texture in four of the simplest steps imaginable?
At Delilah—your fave curly hair specialists in Melbourne—we regularly transform the lives and looks of curly-haired peeps from all over the country, all from our cute little hair studio in Brunswick East.
We are experts in dry-haircutting, which we believe is the best form of hair-cutting for any hair type and texture, but is particularly amazing for curly hair. Our claim to fame is keeping things simple! And that's what folks with curly hair need: simplicity.
Read on to discover how to embrace your natural curl texture to keep it looking not just average, but fabulous! And in a really simple way…
BOOK WITH ONE OF OUR CURLY HAIR SPECIALISTS TODAY!
THE HAIRCUT
The key is to find a haircut that suits your natural curl texture. At Delilah, we are all about dry-cutting your hair to suit your natural mane—kinks, cowlicks and all! We will never try to make your curl do anything that isn't natural, or sit in a way that it doesn't want to. That is the key to your curl success! We create interesting shape with your curl too—not just a big ball on top of your head!
EMBRACE YOUR FRIZZ
Did you know that frizz is actually your curls' texture, as well as its personality! The key, once again, is to find a haircut and style that suits the texture of your curly hair, including the frizz (we like to call it tizz). Frizz (tizz) is what gives your curly style its volume, individuality and shape! Eliminate that and you eliminate the character…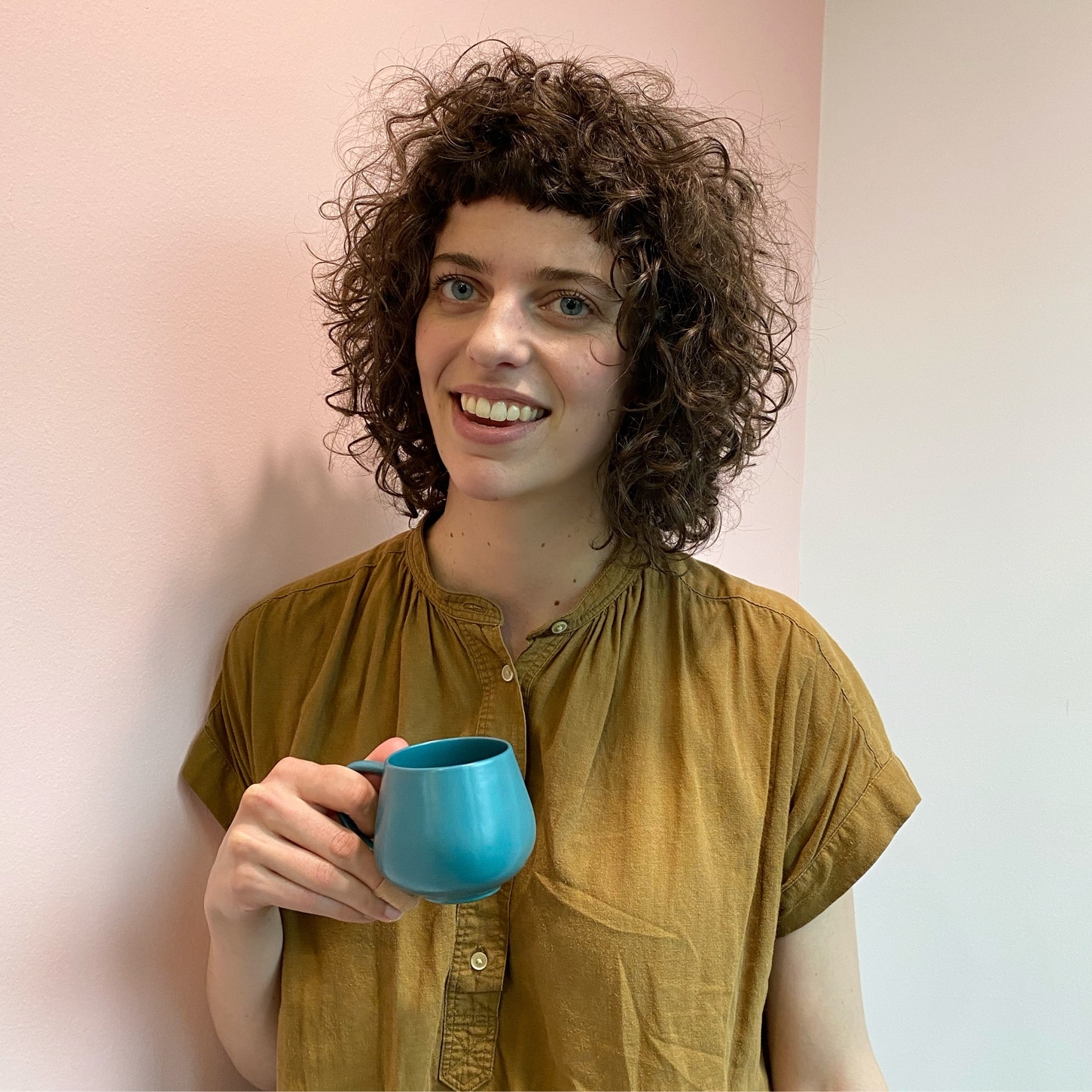 CURL CARE
Regardless of what some systems and methods may tell you, simplicity in your curl care routine is not only important, but better! A good shampoo, conditioner and occasional treatment is all you need! And less is definitely more. We recommend cleansing and conditioning your hair no more than once a week! And if you choose to co-wash (shampooing with a conditioning agent) then that's great also!
At Delilah, we use and recommend O&M care products. Not only are they sulphate, paraben and lots-of-other-nasties free, they com in bigger-than-usual bottles so you get more bang for your buck! Did I mention they are made in Australia and smell delicious? I honestly can't speak a bad word about O&M products. They are most definitely a curl's best friend.
For our peeps with coloured curly hair, we are absolute supporters of the incredible Blondpro (disulphide bond builder, think Olaplex). Blondpro helps to repair damage caused to your curls in the colouring or chemical process. It brings back your curl pattern, strength and softness, and eliminates breakage!
BOOK WITH ONE OF OUR CURLY HAIR SPECIALISTS TODAY!
CURL STYLING
Now here's where it gets really simple… 1 product! Yes, just one! We have our own line of Delilah Curl Creams that are made in-house by owner Adrian. They are sorbelene-based, with lots of essential oils, and predominantly natural ingredients. Delilah Curl Creams are terrific for enhancing the natural textures in your curly hair and its style. We have 3 creams available to purchase online or in-salon and they are…
A fabulous moisturizing cream with a satin finish. Infused with natural peppermint oil, our Delilah Peppermint Cream will nourish and support your curly hair while keeping your locks hydrated and supple.
All the benefits of Peppermint Cream with the added bonus of pink French clay and organic sea salt to give your hair a more beachy appearance without drying. Plus, it's infused with pink grapefruit and lime essential oils to give you a special zing all day long!
The heavy duty curl product to rival all curl creams! Our wonderful Delilah Clay is full of beeswax, jojoba oil and bentonite clay to turn even the most coarse, damaged curls into a compliant, detoxed head of fabulous texture! Infused with cinnamon oil and cedar wood oil, this spicy, rich and thick clay paste is a must have in your cupboard when all else has failed you!
So whether you diffuse-dry or natural dry your curls, one of these Delilah Creams will work wonders. Seriously, it will change your life, and more importantly, transform your curly hairstyle! And last but not least, $1 from every Delilah Curl Cream sold goes to FVREE And their HAIR3RS program to help support projects to end family violence.
And BAM, that's all you need to know on how to embrace your natural curl texture. Just four steps, and easy ones at that, to get you and your fabulous curly locks looking, feeling and behaving their very best!