The man's haircut has moved far beyond the short back and sides, as the team at Delilah Hair Studio, East Brunswick, well knows. We have been creating stylish haircuts for men since 2007. Team leader, Adrian Panayiotis, has travelled around the world perfecting the craft of the men's haircut for over 20 years.
Whether you want something simple, sharp and faded or your after a style that's a little daring and different, whether you have a full head of hair or just need a tidy up, our team have the experience and expertise to ensure you look your best and get the most out of what you've got.
From the classic looks of yesteryear, to our daring creations with clippers, we'll give you a cut that will set you apart from the pack. There's no excuse for an un-groomed man in today's Melbourne, so respect yourself, respect your hair, and come visit the talented team at Delilah.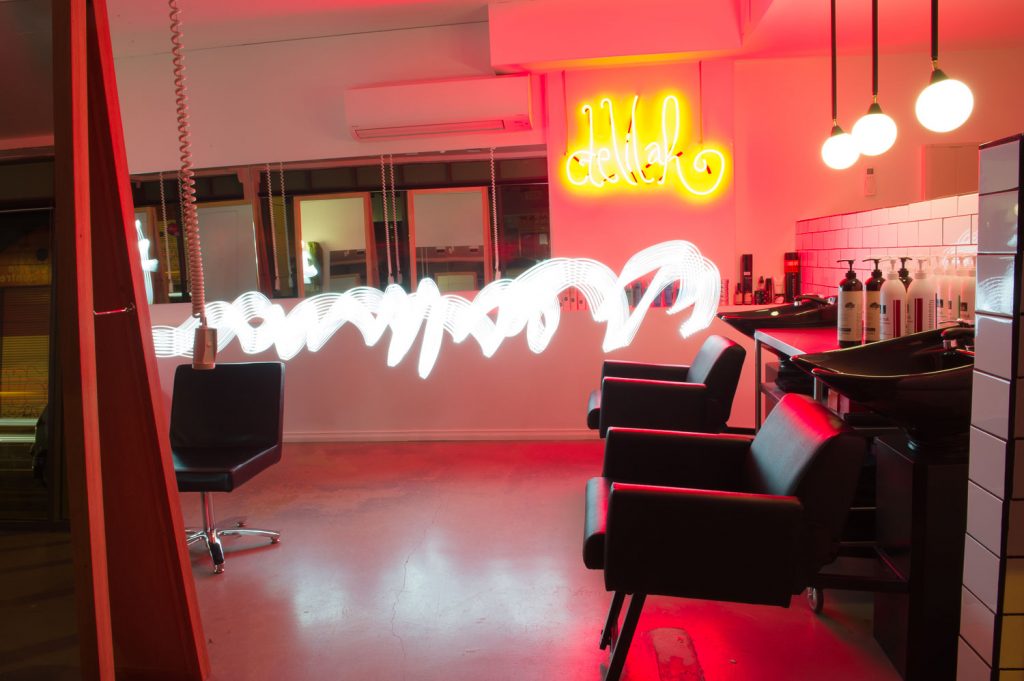 Men's Haircut Services
Barber Cuts: Whether you want to modernise the short back and sides, achieve the stylish and refined side-part, sweep your hair up into the perfect pompadour or achieve that endlessly-appealing slicked back look, we have the tools and the skills to give you the perfect mens hair cut.
Hair Colours: We use a terrific mens colour by MUK called Inter-Blend Man to cover up that grey, or turn heads by going blonde, trust the best in the business at Delilah Hairdresser in Brunswick.
Hair Highlights: Give your hair a sunkissed look or draw attention to your face with our quality hair highlighting service.
Hair Treatments: Years of wax, gel and styling can leave your hair feeling dry, brittle and unloved. Bring it back to life with our personalised hair treatments.
Delilah Hair Products: We proudly produce our own unique range of hair styling products. Handmade with love by salon owner, Adrian, all our products complement our dry-cutting technique and curly hair doo's and have proved extremely popular since their launch in 2018.
Why Choose Delilah Hair Studio?
Expert Advice and Customer Focus: If you want to be told what to do with your hair, you've come to the right place. If you've got an idea in mind but don't know how to bring it to life, we'll make it happen.
Experience You Can Rely On: Our team has over 30 years of experience and we've worked with all types of men's hair. We know how to work with what you've got and turn it into what you want.
Quality: We're the best hairdresser in Melbourne and our clients will attest to that. We're making waves up and down Lygon Street and we're certain that your first visit won't be your last.
Passion: Your hair is so important to your overall look; you need someone that cares about men's hair cuts. Our team is passionate about giving our clients what they want and providing expert advice about the types of styles that will suit and improve their overall appearance. If that's what you want, visit Delilah Hair Studio today.
To book a consultation with one of our stylists, or to find out more information, call today on (03) 9387 6744