Change is as good as a holiday, right? When it comes to your hair colour, change can prove to be quite a damaging thing, but with the best disulphide bond builder Blondpro in the mix, changing your hair colour can be as easy as A, B and C!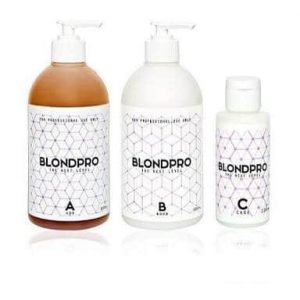 We are Melbourne's best hair colourists and at our gorgeous hair salon in Brunswick east, we can hook you up with the best Blondpro wielding hairdresser!
Blondpro is a revolutionary new(ish) tool in hair colour correction. It provides protection and repairs your hair during and after hair bleaching, colour change or colour correction. It can be added into the mix of hair colour or used as a stand-alone treatment. It multiplies the disulphide bonds in your hair (the little links like a chain inside your hair shaft that are the back bone and strength of your hair's structure) minimising damage and preventing breakage during and after the process of hair colouring.
Go blonder with an already blonde, blonde!
Sometimes the difference between a good blonde and a great blonde comes down to half of a shade of colour, and sometimes that half of a shade of hair colour is the difference between luscious locks and a broken blonde frizzy mess! Adding Blondpro to your next blonde hair colour service enables us as hairdressers to push your blonde a little bit further in the one sitting, or to refresh the mid lengths and ends of your hair without causing damage to your hair's structure. You will leave the salon with smooth, strengthened hair that is protected in-between hair colour services instead of fragile, weakened hair that is coming off in the shower or during a blow-dry at home!
Book online with the best hairdressers in Melbourne today!
Get your hair colour to hold for longer
A platform where Blondpro really performs is in the longevity of your hair colour. Hair colour attaches itself to the disulphide bonds in the hair shaft like an anchor, and due to the loss of disulphide bonds in fine, over-processed or weakened hair, these factors become the top contributors in hair colour fading.
As a disulphide bond builder (the best one on the market by far), Blondpro gives the internal structure of your hair the best support for hair colour to attach too, doubling the length of time colours last in your hair.
I have coloured peoples hair in the past without Blondpro, and by the time I have finished the blow-dry, the colour is already fading out! I have also seen that same client leave the salon after the addition of Blondpro to her hair colour, with a richness and shine that we have never been able to achieve with it! Even photos on social media weeks later show a beautiful vibrancy that we previously had difficulty achieving in the first place (Yes, I stalk my clients!).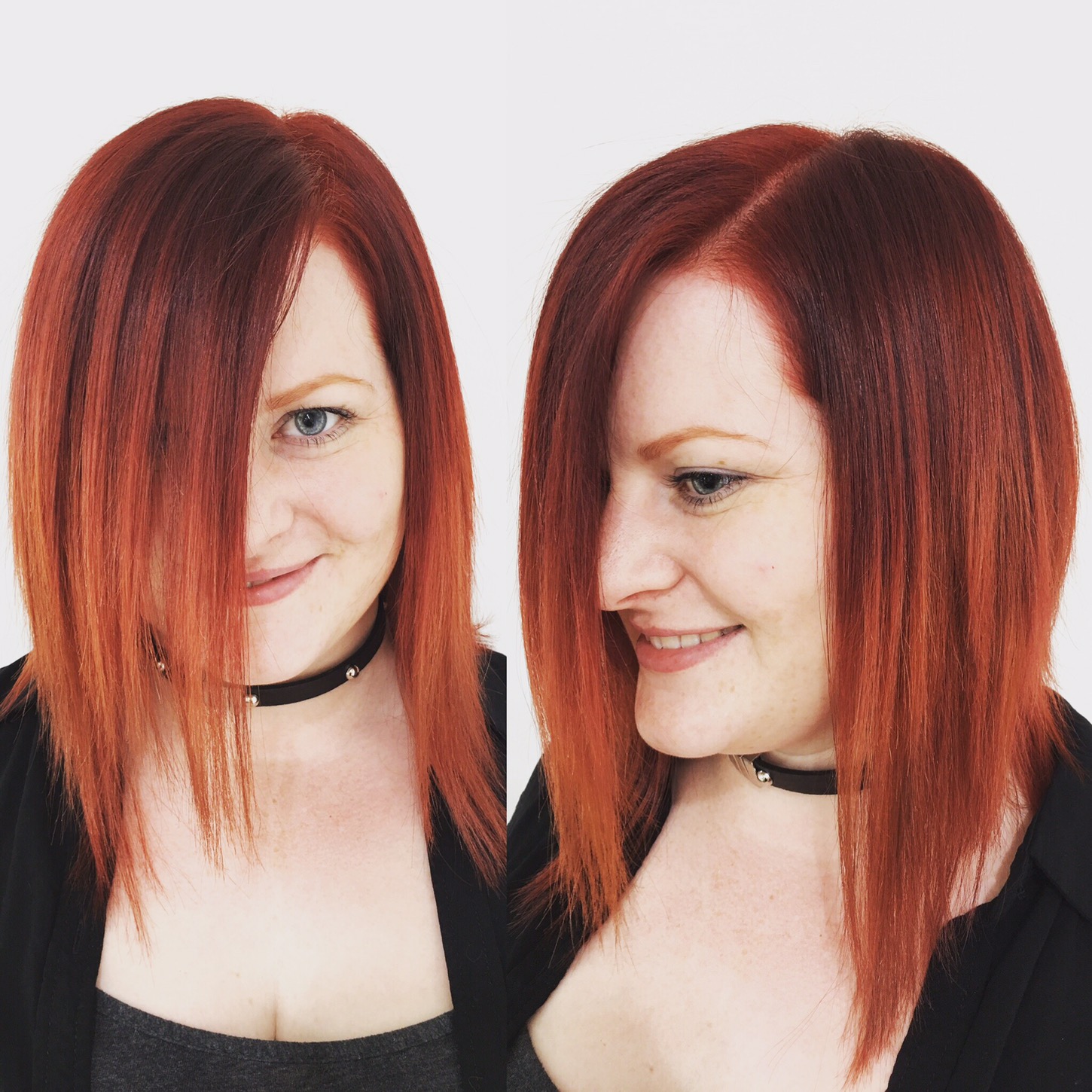 Change your hair colour with ease
Colour correction is a term that often comes with a vision of a bad hair colour, but this is not always the case. Many things fall under the banner of colour correction. Going from light to dark (or vice versa), the removal or addition of red tones or evening out a patchy or unevenly distributed hair colour are just some of the things that fall in to the colour correction category.
As a colourist that had trained for over 20 years in the improvement of hair colours that haven't gone completely right, my main concern when diagnosing and prescribing a plan of correction is the health of the hair. Blondpro really is the difference between being stuck with a not-so-great hair colour, or a disaster that has to be corrected over months. It lets your hair recover in-between visits to the salon. Or, in a lot of cases, means that you leave the salon with the perfect hair colour and hair that is in much better condition than before disaster struck.
Stopping the cycle of hair damage and breakage can be a hard train to get off, and often times, once the damage is done (especially to blonde hair) the breakage just keeps on happening.
If you have colour damaged hair, or even environmentally damaged hair that is becoming fine and continually falling out, a Blondpro in-salon treatment is the answer!
Multiplying the disulphide bonds in hair that is breaking with the use of Blondpro, halts the cycle of damage immediately. As time goes by after the treatment, your hair will recover its thickness, strength and vitality as Blondpro prevents any more degrading from occurring and actually repairs the damage that has previously occurred!
Come and experience the miracle of Blondpro at Delilah by visiting us for your next colour correction service or in-salon treatment, you can book online or call us up on 9387 6744.