Looking for the best hairdressers in Melbourne? Look no further than the crew at Delilah Hair Studio.
We love what we do, and we do it well. We're always on the lookout for new people to join the Delilah family. We are a bright and fun salon located in the fashionable heart of Brunswick East with a focus on skill and passion, brought to you in a beautiful, comfortable setting.
Lygon Street is the perfect home for Delilah Hair Studio: a group of 5 very passionate, talented hair stylists who listen to what you want, and have the skill to deliver the most fabulous hair, no matter who you are.
Here are 5 reasons why Delilah is sure to win you over.
1. We celebrate all people
No matter your look, your age or your creed, we love you! Delilah was born in 2007 on a foundation of love with a commitment to excellence. Owner Adrian Panayiotis has been hairdressing for over 25 years and has a crew of 'liquorice all-sorts'.
"We are all very different hairdressers and very different people. We are often referred to as the Spice Girls of hair." ~ Adrian Panayiotis
We aren't just one thing. On any given day, you can find us excelling in very classic work, while also delivering the perfect asymmetrical and short hairstyles. Regardless of what it is we're up to, our focus is to do it to the highest standard.
From a world class balayage or hair painting, to a dry cut, curly haircut or classic long haircut, we have the artist for you.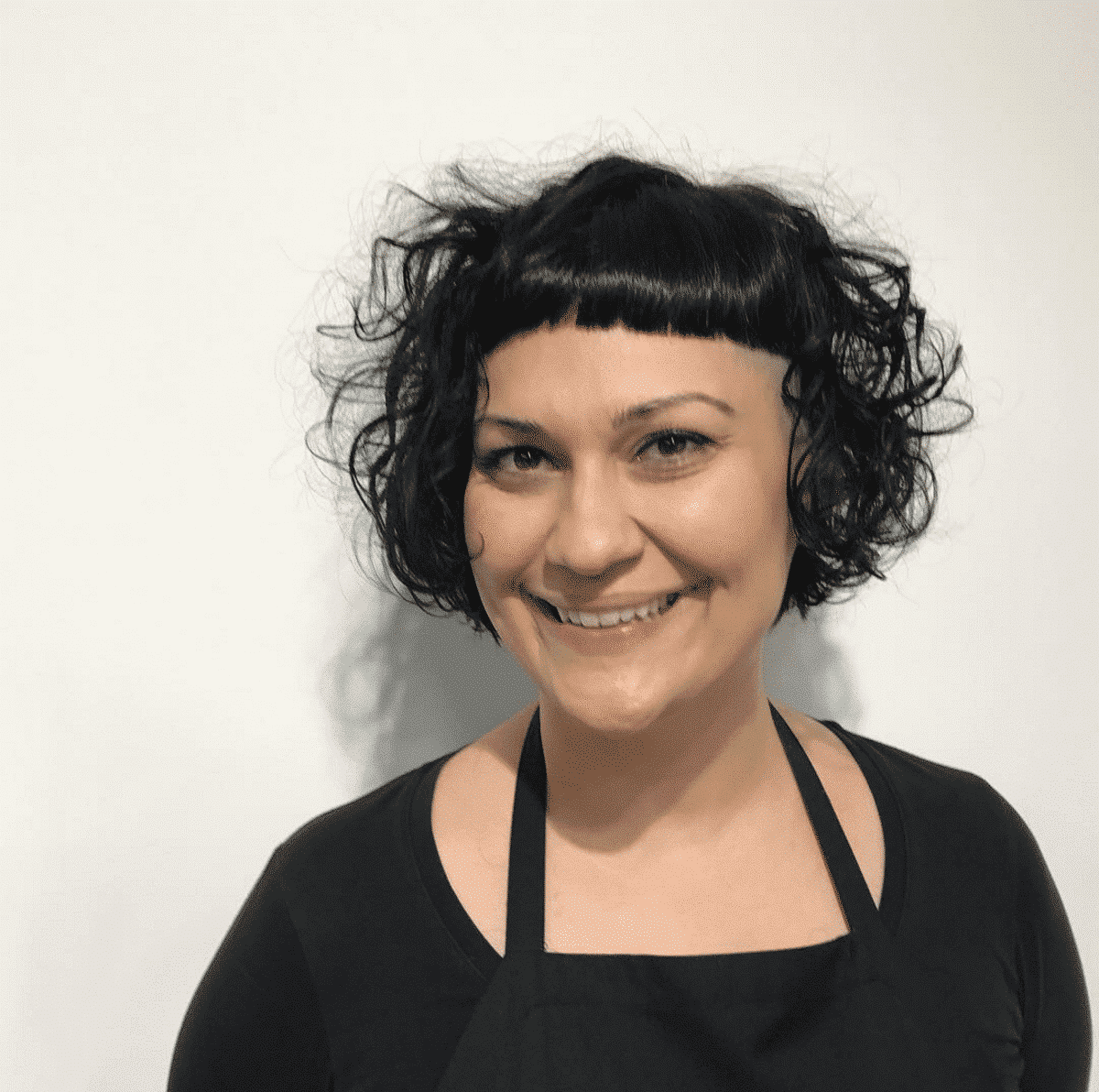 2. Tested on people, not animals
Good hair shouldn't come at a cost to the earth, and these days, there's simply no need for it to. At Delilah, none of our products or colours have been through animal testing during any part of their making.
We use the fabulous Melbourne brand MUK for our hair colour and styling products. All MUK products and hair colour are vegan and not tested on animals. Not only that, but they all have the PETA stamp of approval.
MUK hair colour is also:
PPD free
Low ammonia
Vegan
Reparative and restorative
MUK hair colour will leave your hair in better condition than before it was ever coloured!
3. The health of your hair is our priority; Blondpro (Olaplex) is our religion
Disulphide bond builders are the best thing to happen to hairdressing in a long time. The only problem is (as with any highly effective product), the market is now flooded with cheap and poor quality brands of bond builders. With so much choice available, it's vital that you opt for a superior quality bond builder that is actually going to improve the condition of your hair.
That's where we come in!
When it comes to disulphide bond builders, Blondpro is at the top of its class.
At an extra small fee, we add Blondpro in to our hair colours, bleach and toners, to repair and restore your hair to its former glory. We even offer Blondpro treatments as a standalone in-salon service.
Not sure what it is that Blondpro actually does? No problem! You can read more about it here.
4. Education is our focus
To be the best hairdressers, you have to work hard and constantly learn.
Education is a mandatory practice at Delilah. We do several training sessions with MUK every year to keep our knowledge up to date with balayage and hairpainting, wedding hairstyles and advanced cutting.
We have trained with the likes of Lia Mei (balayage specialist), Clive Allwright (Advanced cutting educator) and Lizzie Liros (International upstyling master) and have learnt from them the best of our hairdressing craft.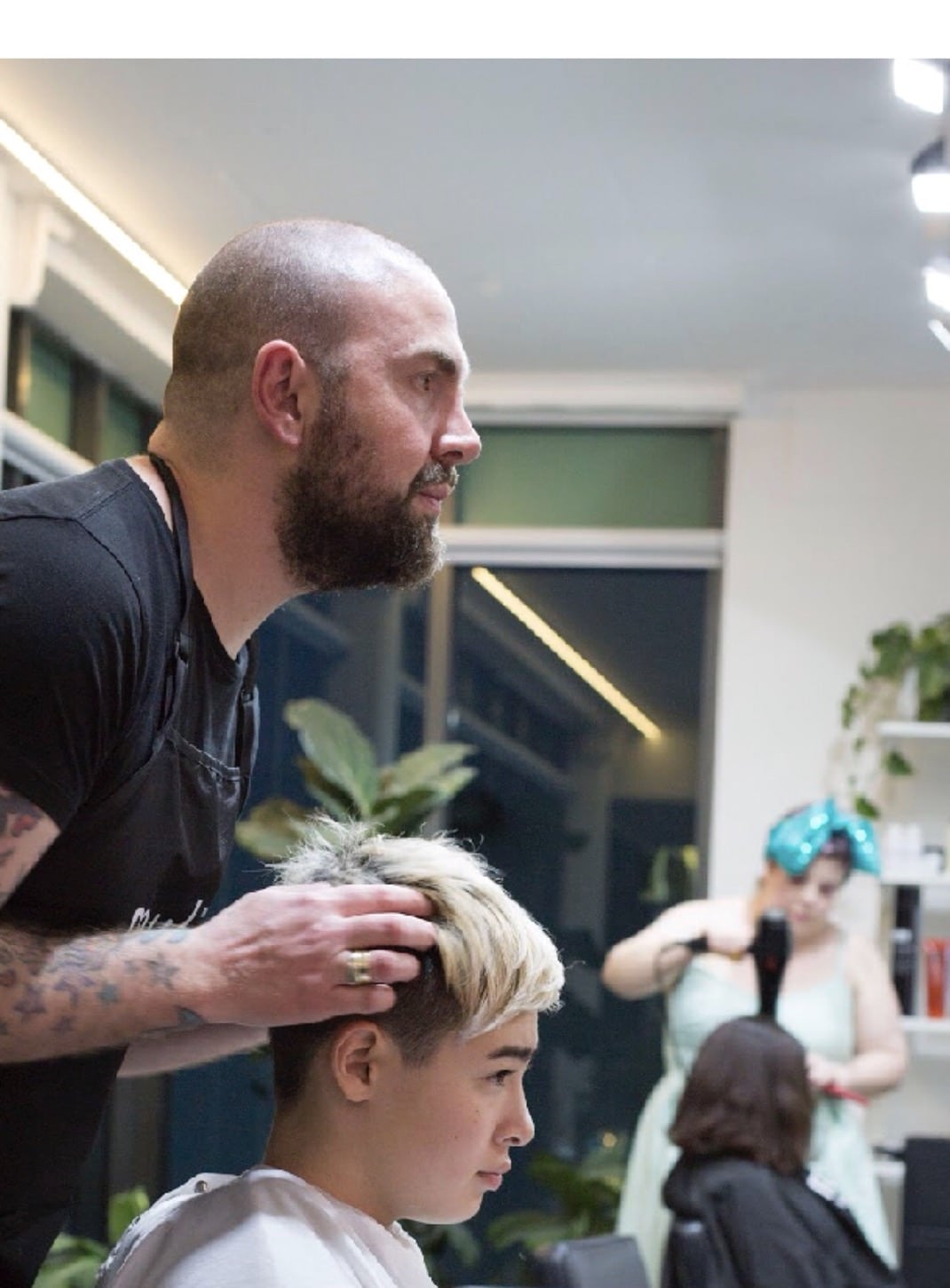 We also do a lot of in-salon training as we have a lot of skills to offer each other. Adrian, who has educated for PPS Hairwear (Australia) and the LA based brand SEXY HAIR believes that the intense focus on education is the key to the salon's screaming success.
"You can have the best tools and best looking salon in the world, but without education, you have no inspiration and no growth." ~ Adrian Panayiotis
We really want you to come and give us a go—we look forward to seeing you in the salon soon! 🙂
Give us a call at the studio on 9387 6744 or BOOK ONLINE with one of our fantastic artists.