Keratin Smoothing is a great way to control frizzy, fly-away hair. But, the thing is, no two Keratin Smoothing treatments are the same! Here's why Delilah Hair Studio is the best Keratin Straightening salon in Melbourne!
At Delilah, a Keratin Smoothing salon in Brunswick East on Lygon Street, we scoured the earth to find the best Keratin Treatment. We thought we had tried them all…until we stumbled across Cezanne. Now, we use nothing but Cezanne for all our keratin smoothing.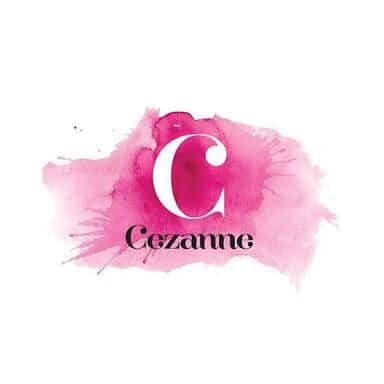 10 Reasons Why Delilah is the Only Choice for Keratin Smoothing in Melbourne
We use the best product on the market. Cezanne is, without a doubt, the best Keratin Smoothing Treatment money can buy! Not only does it last five months in the hair but it compounds in benefits each and every time you have another treatment.
It is Cezanne's combination of Sericin and glycolic acid that make it the best. Most keratin treatments are a one trick pony, but Cezanne combats the frizz in two ways! Sericin smoothes and strengthens, while glycolic acid buffers away any roughness or coarseness in your hair.
We never overcharge. A keratin treatment at Delilah is $299! (A little extra if you have thicker hair). No more paying upwards of $350!
Our keratin smoothing process is quick, easy and efficient. At Delilah, a Cezanne treatment takes 1.5 to 2 hours. No more waiting 3 hours for the perfect hair!
You can wash and colour your hair straight away after a Cezanne Keratin Straightening treatment at Delilah. You don't have to wait 3 days to 2 weeks like most other Keratin Smoothing treatments.
We are highly qualified. We have done extensive research and training in Keratin Smoothing treatments. Our staff have worked closely with the supplier to make sure we deliver the best results with the product. We are constantly upskilling and making sure we are the best Keratin Smoothing salon in Melbourne!
Parking is perfect at our salon. While having your Keratin Smoothing Treatment at Delilah, you can rest assured that you won't get a parking fine! There is plenty of 2 hour on-street parking out the front of the salon.
Non-greasy results, every time. Most other keratin treatments that we tried leave your hair extremely limp and oily! Cezanne leaves your hair light with a healthy glow and definately oil slick free! Your hair will have a great bounce to it with natural movement and not glued to your head!
You have the convenience of booking online. Simple as ABC! Just jump on to our online booking system and promptly find yourself an appointment, any time day or night.
We have the best after-care products to look after your Keratin Straightening treatment. At Delilah, we stand behind our keratin smoothing 100% and the best hair products to prolong the life and care for your Keratin Smoothing are the wonderful MUK Spa products. They are sulphate and paraban free and make your hair feel great! They are also extremely well priced. A shampoo and conditioner are $26.95 each for a 300ml bottle. Amazing value! The MUK Spa range also has a treatment—Argan oil—and a shine spray. And they are all free from nasty chemicals to look after your hair and your health!
Book online today or call us for more information. We are so excited to do your Keratin Smoothing treatment for you!