Wanting the best hairstyles for curly hair men? Our styling team will have a field day working with you to bring your long curly hairstyle to life.
Before we launch into this one, we should point out that, here at Delilah, we wholeheartedly believe that haircuts are a genderless expression of your true self. There are no cuts that are the domain of only men or only women. If a style speaks to you, then wear it. But, sometimes, we need to throw around some keywords to appease the Google gods! 😉
If you're seeking men's thick curly hair, the best haircut for curly hair men, or a curly hair style, you've come to the right place.
At Delilah Hair Studio, we know how to cater to our curly-haired babes. We'll make sure those curly hair men show off their best features and enjoy a newfound confidence.
We take pride in catering to all customers' needs. We welcome all types of requests. After all, it's just hair to us!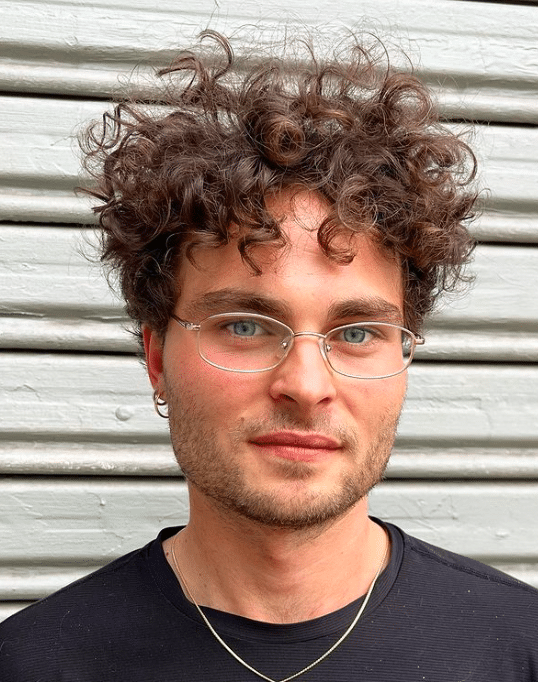 Through Thick and Thin: Choosing the Best Style For You
As Melbourne's curly hair specialists, we know how to help with long curly hair, and short curly hairstyles for men.
We know how to manage all three types of curly hair:
Wavy: this falls in loose S shapes. It's known for its increased volume and texture.
Curly: this has some more defined loops, which range in size.
Coily: this is like kinky hair, which has an S or Z shape.
Each of these three types of curly hair comes with their own set of challenges, and opportunities.
We celebrate all kinds of wavy, curly and coily types of hair at our premium hair studios.
Here's an example: we'll recommend an oil-based hair styling product. This will help craft your hair in a manageable way, rather than spending time with a machine trying to maintain your beautiful hair.
At Delilah, our team is proud to offer the best haircuts for curly hair men. We do this by listening to your wish-list and then unlocking the door to endless styles for men's long curly hairstyles.
Catering To Your Needs
We know how to manage short and long curly hairstyles. For instance, we'll consider the look of your face and think about your styling regime before we make a start.
Our team works on dry-cut techniques, which allows us to see your hair in its natural form. It also means less damage to your lovely locks.
We place value on understanding your hair, including the thickness and length of your curls and how it falls into place.
Whether you've got ringlets, frizz or curls, our team cuts and styles hair to last. Remember, there is a big difference between a cut done with care, and one that is rushed.
We will always take the time to nurture your hair.
Use The Best Products
Our services offer the best haircuts for curly hair men. But it's equally important that you use the finest products on those long, luscious locks too!
Our range of styling products cater towards people with curly hair. This means you won't feel lost when it comes to maintaining your beautiful curls.
Whether you've got short or long curly hair, our products are safe for a variety of hair volumes.
We are also proud to donate $1 from every one of our Delilah Creams to HaiR-3Rs, which helps to fund projects to end family violence.
Oh, and how could we forget? We offer free express shipping on all orders over $75. So, jump online today.