At Delilah, we have perfected the art of the highly coveted dry-haircut. So, I thought I'd take this opportunity to tell you all about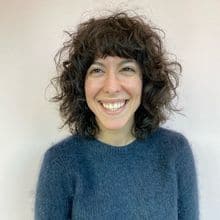 why we do it, and why you should too!
At our gorgeous and cozy, light filled hair studio in Melbourne's fashionable heart of Brunswick East, we've been delivering expert haircuts to lots of lovely folk for the past 14 years (and counting). And baby—let me tell you—we do it dry!
Put simply, dry-haircutting is the art of cutting hair in its natural state: dry. People come to us with their hair in its natural textured form, and that's the way we cut it.
Here's why…
We can truly see your hair, and you!
When you arrive at our studio for a dry-haircut with your hair in its natural, dry state, we can truly see your hair texture. We can see all of the lumps and bumps, curls, waves, cow-licks and frizz. This means that when we are deciding on a haircut for you, together, we can design the haircut around what your hair wants to do naturally. We can emphasize areas, disguise areas, and really bring out the very best parts of your hair texture.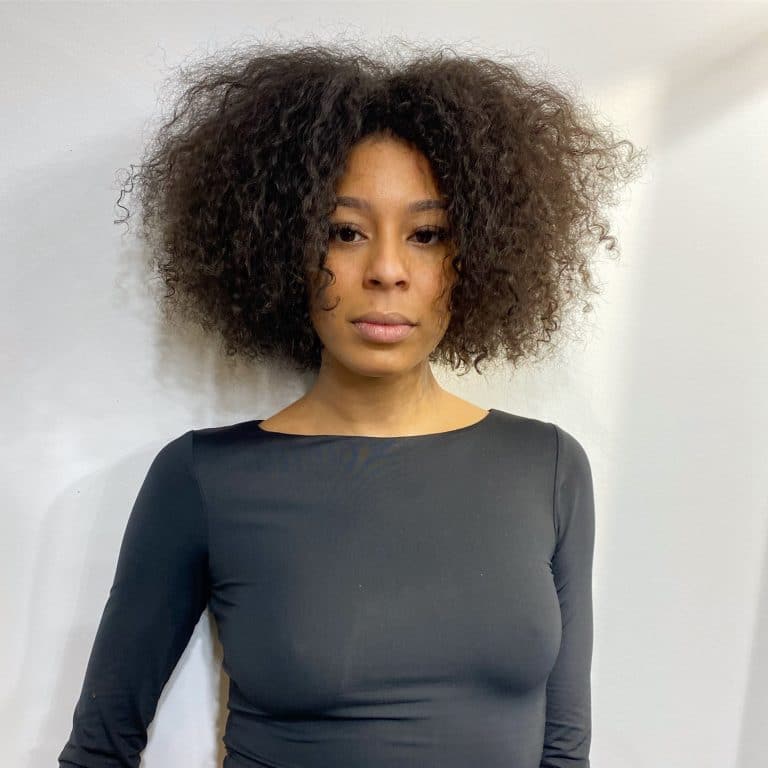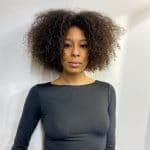 Why will this make my life easier?
Having a dry-haircut means that we are working with the natural texture of your hair. When we design a haircut for you, we aren't trying to force your hair to do things it doesn't want to. This means when you style one of our haircuts at home, they are sooooo easy. They literally take no time at all to style. Why? Because your haircut has been designed around what your hair does naturally.
Why is dry-cutting better for curly hair?
Being Melbourne's favorite curly hair specialist salon, we are excited to answer this question for you! With dry-haircutting we can truly create wonderful shape for your curly hair that's really easy to style. This is because we are taking your curls natural texture into consideration when we cut it. We aren't trying to change your curl. We're simply bringing out the best in what it's already, all on its own! And by doing this, we can create fantastic shape in any curl type!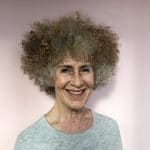 What about dry-cutting Afro hair?
At Delilah, we truly see Afro hair as being the holy grail of curl. So it should come as no surprise that we're Afro hair specialists! Dry-hair cutting is the only way to cut your Afro hair. When you have your Afro hair dry-cut, we can really carve out wonderful shapes and bring out the fabulous texture in your Afro hair. Dry-cutting your Afro hair means we can design a bespoke shape just for you. We can see how your hair will sit as soon as you sit in our chair!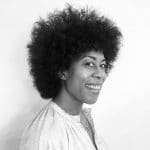 How do I style my Delilah dry-haircut?
We have our own in-house range of Delilah Creams to suit any hair type. Peppermint Cream, Sea-Salt Cream and Clay are the 3 creams made by owner Adrian Panayiotis and sold in-salon and through our Delilah online shop. Since their creation 3 years ago, Delilah Creams have taken Australia and the curl community by storm! Made with majority natural ingredients and pure essential oils, Delilah Creams are truly the best partner for your Delilah dry-haircut. They will bring out the best in your hairs texture and help you manage your brilliant new hairstyle while treating and detoxing your hair shaft. Also packed with protective qualities, Delilah Creams are designed to hold moisture in while keeping the damage and pollutants out!