At Delilah Hair Studio, our lush little hair salon in Brunswick East, Melbourne, we are the curl lovers of Lygon Street! Our hairdressers will do anything to make your curly hair easier to manage and healthier.
Luckily, Blondpro C, the revolution in disulphide bond builders (think olaplaex) is here. Blondpro C about to put a spring in to your step, and your curl!
Blondpro C is the take-home product given to you after you have an in-salon Blondpro treatment (see blog post on Blondpro treatments for curly hair). An in-salon Blondpro treatment rebuilds the internal disulphide bonds in your hair shaft to make it stronger, healthier and much less prone to breakage. This is especially important for bleached or colour treated curly hair. Part A and part B of the Blondpro treatment are done in-salon. The you take part C home to keep topping up your hair's repair and smashing that frizz!
The thing that separates Blondpro C from the rest of the take-home disulphide bond building products is its unique ability to tackle frizz, add shine and completely pump-up your curl!
We've put together our tips on how to use it.
Treat Your Curl While You Style
Blondpro C is usually used once a week to keep your disulphide bonds still intact and strong. This is generally done in the shower after a couple of shampoos. It is left on your hair for 5 minutes and then rinsed out. After this, you condition your hair, and then rinse again. Sometimes we judt don't have the luxury of all that extra time in the shower though. Luckily, Delilah has discovered that applying Blondpro C to damp hair after your shower and then styling your hair as usual works wonders. Not only does this offer some amazing styling benefits, you also get your weekly fix of disulphide bond repair!
There are so many benefits of using using Blondpro C. It:
de-frizzes your curls
moisturizes and hydrates your hair
gives you more curl
gives you a better curl pattern
keeps colour in curly hair 50% longer
won't weigh your curls down
protects the hair from styling products
gives you more control
strengthens your hair
rebuilds disulphide bonds while you style!
saves you loads of time
Applying Blondpro C at home underneath your styling products will give you all of these benefits, while sticking to your regime of using the product weekly as the directions ask. It is a terrific styling product all by itself, so why not get the added benefits of strength and repair?!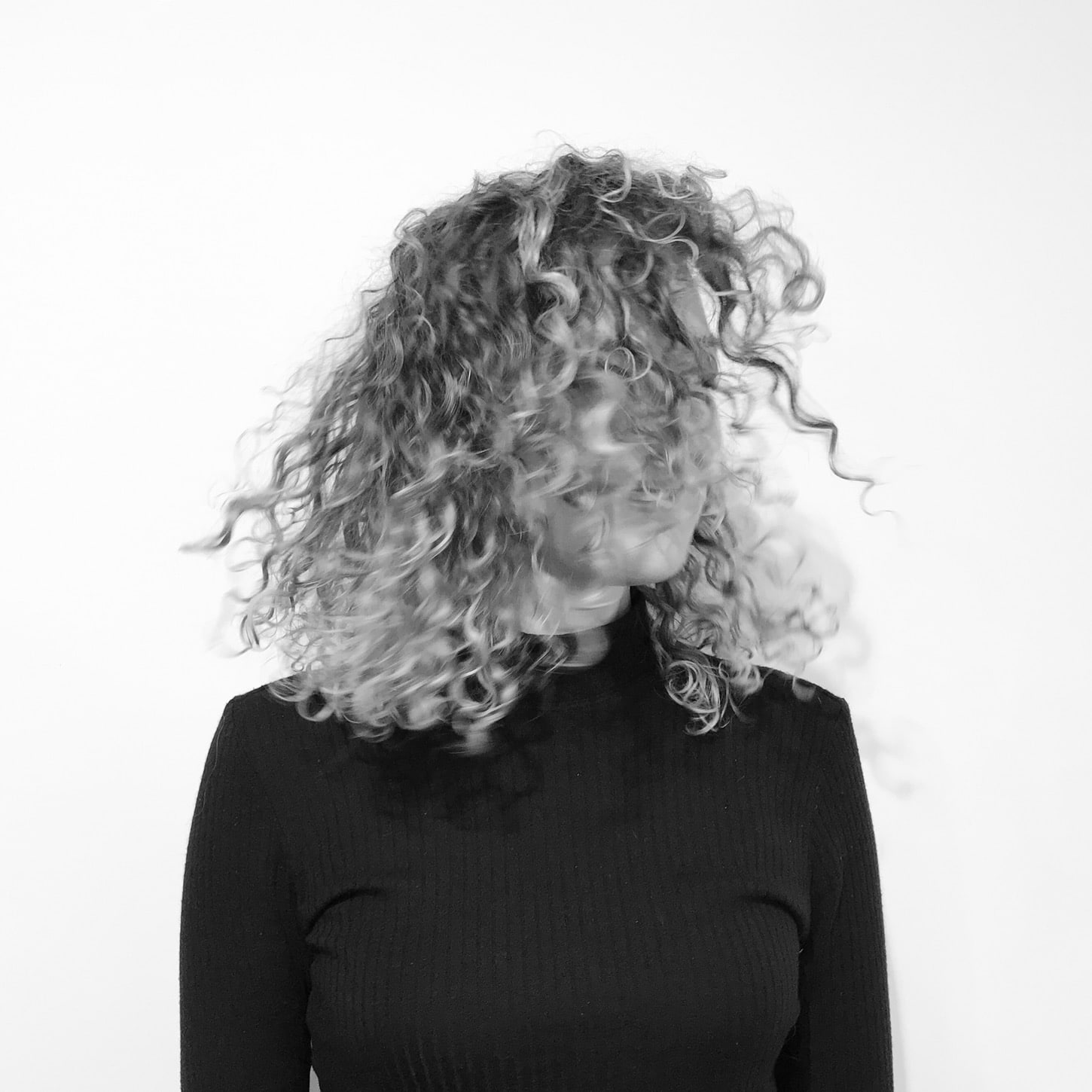 Most Importantly, Curls Need A Great Haircut—A Dry-cut!
You can have the healthiest curls in the world, but without a proper curly haircut, it defeats the purpose. The team at Delilah are experts in curls. We can give you the greatest curls and the best advice!
We are firm believers in dry-cutting curly hair (see blog post on dry-cutting for curls), so BOOK ONLINE with one of our curl specialists today!