Advice on how to care and style your curls and waves, all delivered by the best curly hair specialists in Melbourne, from our cute little studio in Brunswick East.
At Delilah, we've built a reputation for being some of the best hair stylists for natural textured hair in Melbourne. Part of the reason for this (other than our killer curly haircuts and expert curly hair colours) is our ability to keep things simple, while bringing out the very best in your natural movement.
Please read our curl checklist before making an appointment.
We have a passion for helping you keep your curls, waves and Afros in tip-top shape and condition. Read on for how we make this happen!
How to Care for Curly Hair
After a world class Delilah dry-haircut and a Delilah specialist colour, next…
It all begins with care!
You've probably heard it a million times before, but great hair really does start in the shower! What you use to wash and condition your hair is the absolute most important factor. We choose to use O&M hair products are at our studio because we believe it is the best thing on the market to keep your curly, wavy and Afro hair in the best condition possible. O&M is:
Sulphate free
Paraben free
Provides excellent UV protection
Phthalates free
Propylene glycol free
M.I.T. free
Triclosan free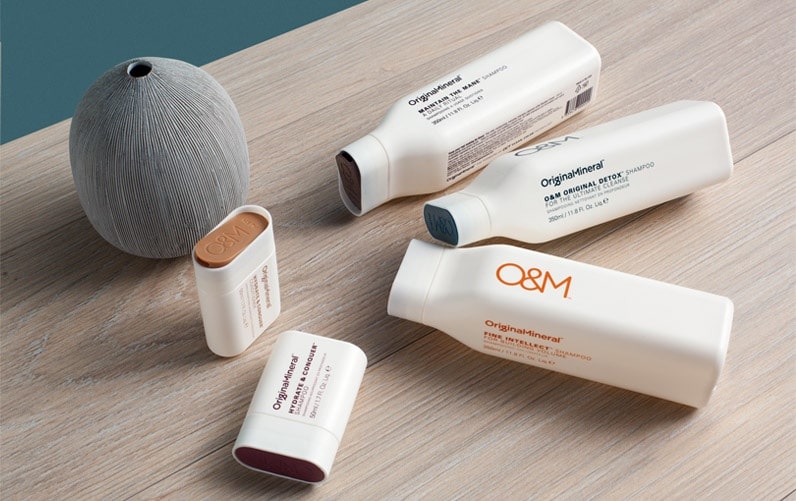 O&M is Australian made and super hydrating for the hair. Plus, the price tag is very reasonable for their big bottles! We recommend a shampoo and conditioner (prescribed by your Delilah stylist) and a weekly or fortnightly O&M treatment, particularly if you need extra hydration and repair.
How often should I wash my hair?
Great question! No matter what products you use, if you over wash your hair you will damage it, and subsequently ruin your curls. We recommend washing your hair once or—at most—twice per week. Always shampoo twice, and then apply a lovely conditioner, being sure to leave this in for a couple of minutes. It's ok to rinse your hair in the shower and reapply your curl product everyday or so.
What if I prefer to co-wash my curly hair?
Absolutely no problem at all, we are also massive fans of co-washing for curly hair. O&M is still our top choice for the co-wash, as it's free from any nasty chemicals that can build up in the hair. For those of you who have never heard of co-washing curly hair, it's basically shampooing your hair with a conditioner alone, so instead of using a shampoo, you can give your hair (about once a week or less) a good scrub with your favorite conditioner from the O&M range. co-washing will remove any impurities and dirt from the hair while leaving your natural hair oils in tact so you don't dry out your curly hair or over clean it which will lead to excess boof and frizz!
How to Style Your Curly, Wavy and Afro Hair
DELILAH CREAMS ARE THE BEST STYLING PRODUCTS YOU CAN USE ON YOUR CURLS! THEY ARE AVAILABLE ONLINE!
Styling your curly, wavy or Afro hair is something we like to keep REALLY SIMPLE!
Exit the shower and dry your hair gently with a towel, leaving it still a little damp. Then, apply one of our 3 Delilah Curl Products. We make these products in-house and they are HUGELY popular because they:
Dramatically tame frizz
Protect against humidity
Condition and hydrate your curls
Style and define
Smell GREAT because they're packed with essential oils
We recommend applying Delilah Creams in sections for even distribution. The thicker your hair, the more sections required. Start from the back of your head. You can apply up-to a 5 cent coin size of product per section.
Once you have applied your favourite Delilah Cream, you can either let your hair dry naturally (no twisting or excess styling required). Or, you can flip your head upside-down and diffuse dry your hair. Be sure to diffuse your hair 100% dry, as this will lock out frizz and give you a longer lasting curly style.
The 3 Delilah Creams we have available to purchase in-salon or online are:
Peppermint Cream
Sea Salt Cream
Clay
$1 from every Delilah Cream sold goes to FVREE to help fund projects to end family violence.
Read more about our in-house Delilah Creams!
On the days that you don't wash or rinse your hair, we recommend O&M's Know Knott hydrating spray to re-szjoosh your curls and redefine them, and reactivate your Delilah Curl Cream.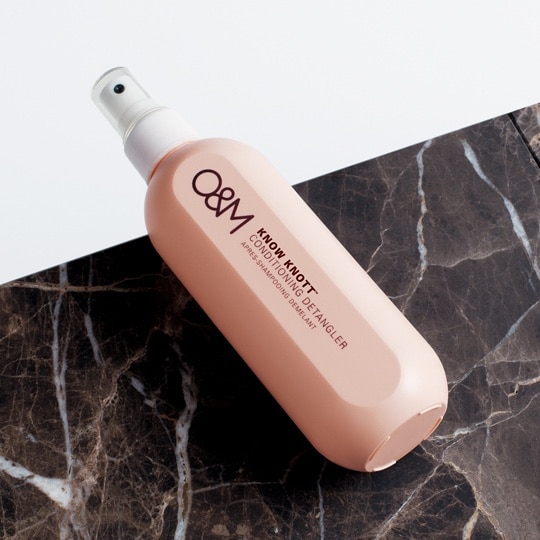 See! Simple so far, right??
The best treatment you can for your curly, wavy or Afro hair is Blondpro.
Blondpro is a disulphide bond builder (think Olaplex).
Blondpro is a 10 minute in-salon treatment that will repair the internal structure of the hair, re-linking and multiplying the disulphide bonds. There are 3 stages to the Blondpro treatment: parts A, B and C. Part A and B happen over a 10 minute period in-salon. You use part C once a week at home by applying it to your hair and leaving it in. SO SIMPLE! The benefits for curly, wavy and Afro hair are:
Repairs curl
Dramatically enhances curl
Evens curl pattern
Reduces frizz
Repairs damage
Reduces coarseness
Redefines curl
If your curls are coloured, Blondpro:
Repairs colour damage
Holds colour in longer
Stops hair breakage
Repairs curl
Re-hydrates curl
Blondpro is a treatment that most of our clients have and LOVE. The results are incredible and permanent if you keep using your take-home Blondpro C treatment.
Read more about what Blondpro will do for your curls!
You can book your Blondpro treatment online with your dry-haircut or dry-haircut and colour, or just ask your stylist when you are here.