Delilah Hair Studio is incredibly excited to have appeared in Latest Hair Styles magazine.
You can read the full article here.
The interview features a Q&A session with our head stylist Adrian Panayiotis. He spoke about one of his favourite styles (a short bob with wisps), including who the style is most suited to, and why it is emblematic of everything Delilah stands for – stylish cuts with plenty of personality.
Adrian's passion for hairstyling shines through with every client and its why people come from all over Melbourne to get the hair cut of their dreams. Something Adrian is especially passionate about is dry cutting.
The interview features a discussion on the dry cutting technique, something that the Delilah team have become experts in.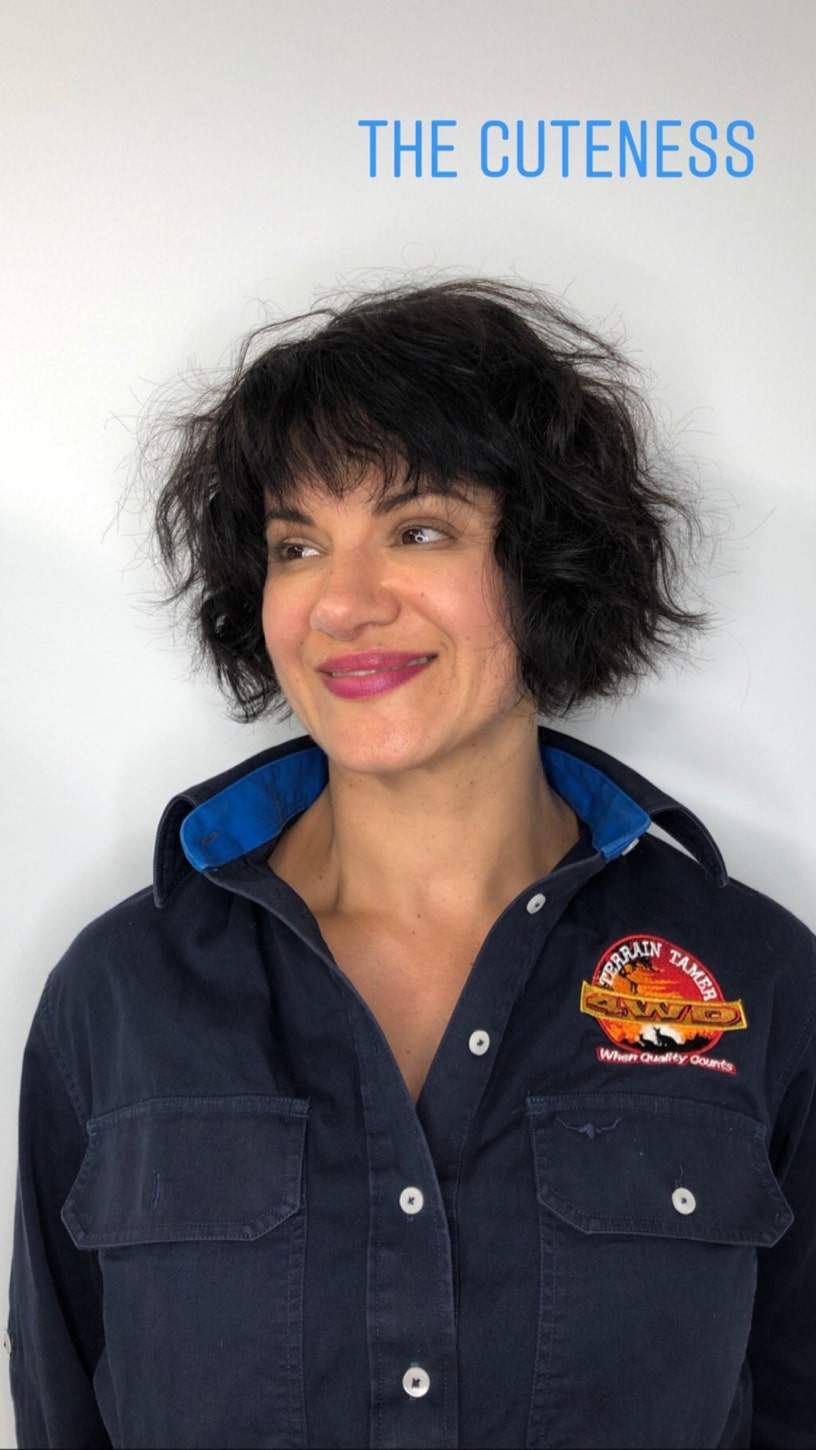 What Is Dry Cutting?
Dry cutting is all about styling hair while it is dry, instead of while it's wet as usually happens. The benefits of this approach include:
Having an accurate depiction of length while cutting, so the final style isn't too short or too long
Curly hair is notoriously difficult to style while it is wet, because of the difference of length once the hair dries and curls up.
It's easier to get the perfect fringe with this technique (as evidenced in the Q&A)
The method is ideal for removing bulk, especially for people with thick or coarse hair. It works well because you can remove mass without thinning or hacking at the hair too much. We can also work section by section and personalise the process, rather than trying to remove bulk from everywhere.
It's especially good for layering hair. The accurate depiction of length means the layering can be done to absolute perfection.
All of this happens because the hair is sitting in its natural state. There's no guesswork, so you don't have to wait until the final blow dry to see how it will look (when it's too late anyway). We love this technique, and our clients love it too! We've achieved some fantastic results, and it's something you should ask about when you visit us.
We're so passionate about this fabulous technique, that we even offer popular educational sessions for stylists and other salons.
If you want a personalised hair styling experience, visit Delilah Hair Studio today.