I want to talk about the 3 best styling products for your curly hair – they're bound to make your curls as luscious as possible.
But first, let me introduce myself. I am Adrian, the owner of Delilah Hair Studio in the fabulous suburb of Brunswick East in Melbourne. We specialize in dry-cutting curly hair, running dry-haircutting and curl education for hairdressers all over Australia.
We are also 100% committed to giving all our amazing clients the best possible curl-care. How do we do this, you might well ask? With our fabulous and extremely popular Delilah Styling Creams, of course! We hand-make all our Styling Creams in-house and sell them direct to you, from our gorgeous salon.
As you all know, finding the right styling product for your curly hair can be a challenge. In fact, it can be a real pain in the neck. There are so many brands out there, all making a whole range of different claims!
Should you use a gel? A cream? A mousse? Let me make this EASY for you…
Here I will discuss 3 different types of styling products for 3 different types of curly and wavy hair.
Delilah Peppermint Cream – Perfect for Ultra Frizzy, Coarse Textured Curl
The Delilah Peppermint Cream is our number 1 hero product. Fragranced with essential oil of peppermint on a sour sorbelene, this powerful product is enriched with cacao butter, jojoba and olive oils. This rich, thick cream will give you the best control and definition for your curls.
You need to apply this cream to damp hair, making sure you add an even amount to all your curls—equivalent to about a 20 cent coin in total. You can then use a wide tooth comb to spread the product through, or just use your hands. Next, you can twist the cream through your locks. Or, as I prefer, just let your hair naturally do its thing.
This fab cream can be air-dried or diffuse-dried into your curls for a smooth, defined frizz-free result!
I call this our hero product because it eliminates frizz without removing the personality from your luscious locks.
Delilah Sea Salt Cream – Perfect for Medium to Fine Textured Curl
Another of our biggest sellers, our light and zesty salt cream is fragranced with essential oils of pink grapefruit and lime to freshen up your senses. A good dollop of shea butter and a little sprinkle of organic sea salt will hydrate and volumise your curls without drying them out for a look that replicates a great day at the beach!
Add a good 20 cent coin full to damp hair and leave to dry naturally—just like you're at the beach! Or diffuse dry for a terrifically tame but tousled look.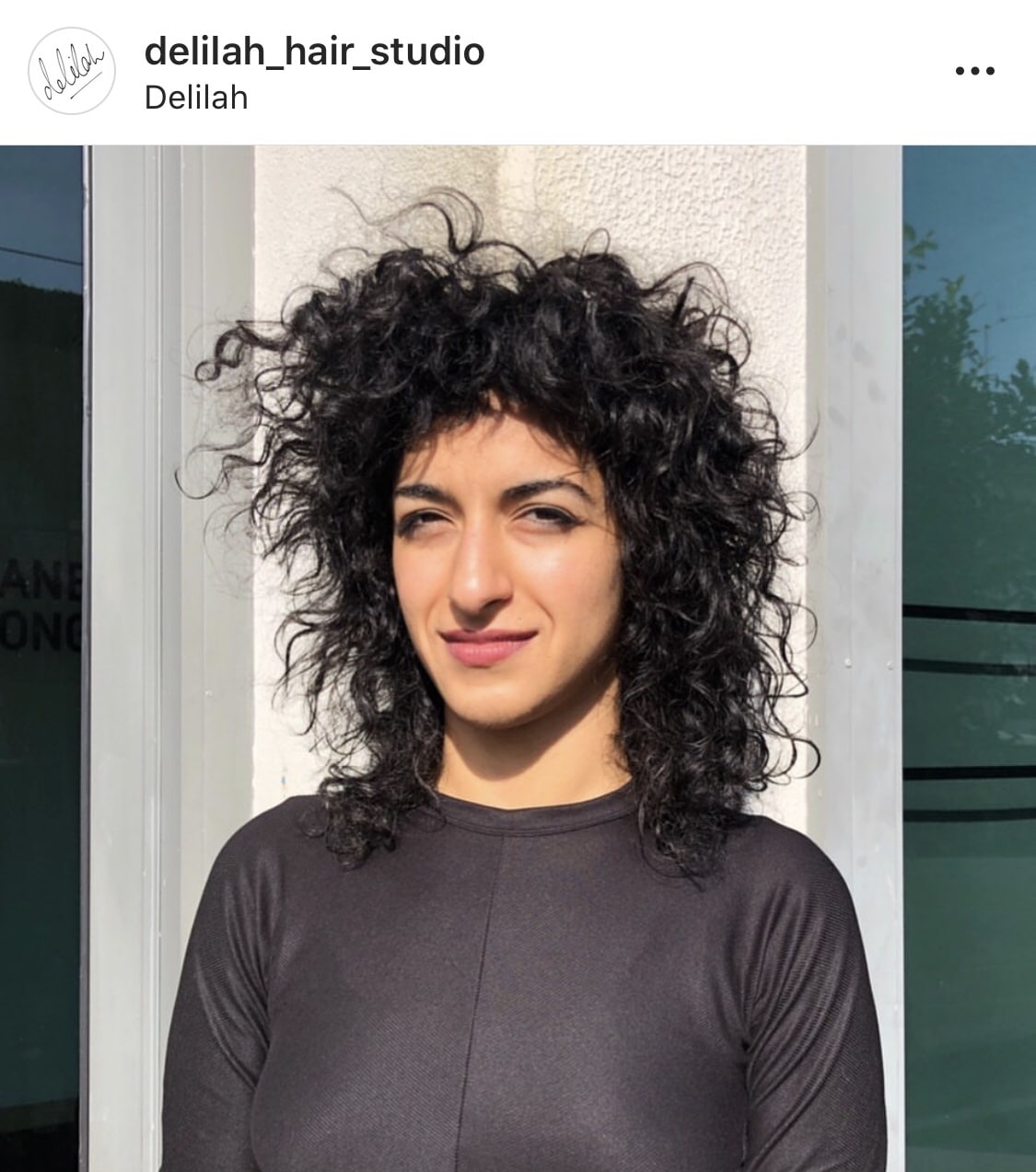 Delilah Clay – Perfect for Short Curly Hair
Our wonderful Delilah Clay will zjoosh up any short and curly hairstyle, giving it that pump of texture and taming that it so desperately needs.
Fragranced with cedar wood and cinnamon essential oils, let this clay infused beeswax and sorbelene cream spice up your curls. A rich and thick clay cream is essential for terrific texture that tames frizz. The Delilah Clay fills a real gap in the market, so I am incredibly proud of this product.
Apply Delilah Clay to damp hair or dry hair for something really extra for your curls! It can also be used on longer curls to pack a matte-finish punch.
I guarantee that you will absolutely love our hand-made Delilah Creams so drop in to our studio in Brunswick East today and grab some styling products for your curly hair!