Delilah Hair Studio has been chemically straightening peoples hair since we formed in 2007.  Collectively, the amazing team at Delilah have been delivering the best permanent hair straightening in Melbourne for more than 30 years!
What is the cost of permanent hair straightening at Delilah?
We are offering an amazing special at the moment, the cost of hair straightening is only $99 per hour! The straightening process generally takes between 3 and 4 hours.
(The usual cost is $120 per hour.)
Why is Delilah the cheapest and best ionic hair straightening in Melbourne?
At Delilah Hair Studio, Japanese hair straightening is our speciality. It is something that we have been doing since we opened our doors in 2007 and we have people come to our studio from all over the country and sometimes internationally to have their thermal hair straightening done by us.  We do so much thermal straightening at our studio, we can afford to offer some amazing specials and often do.
All of our hair straightening technicians are highly trained and experienced. The product that we have chosen to use for our hair straightening has been hand picked by us, tried and tested by us, and has proven to deliver the best results of any product on the market while keeping the hair in great condition.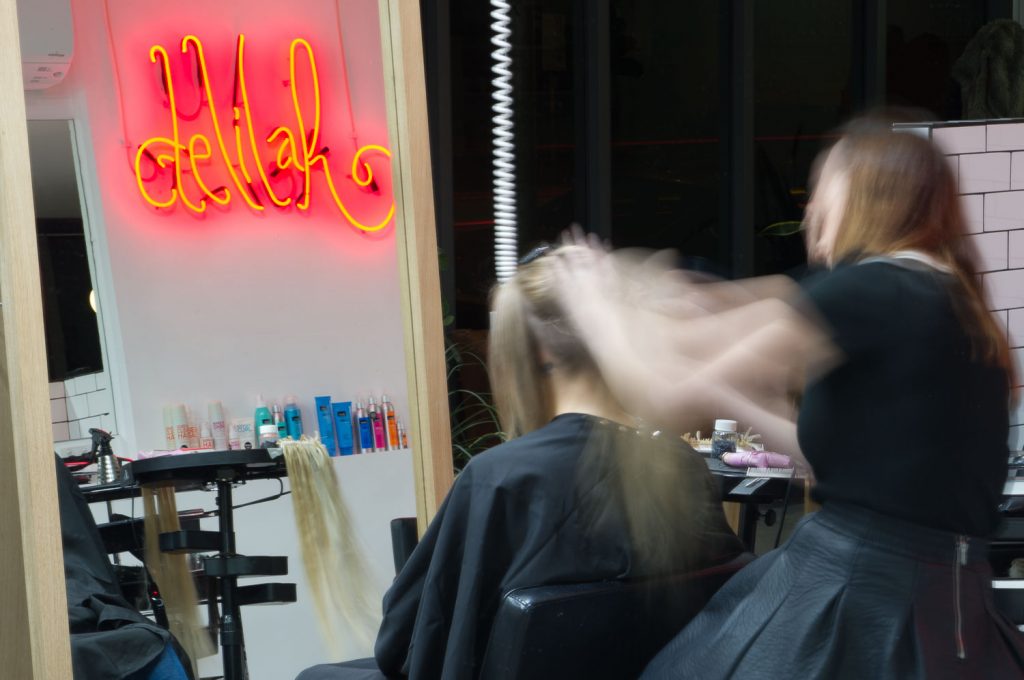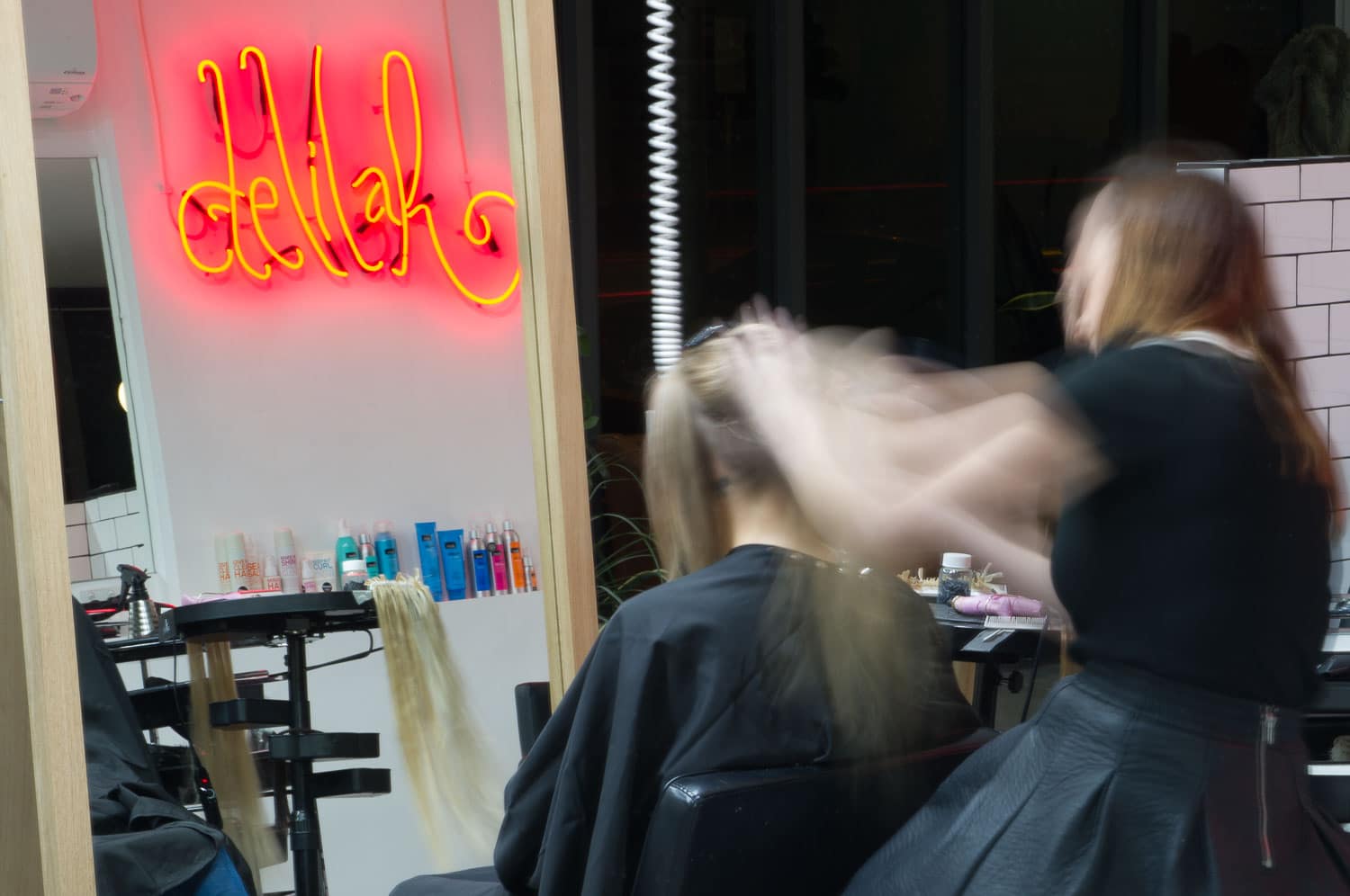 What is permanent hair straightening?
Permanent hair straightening goes by many names, you may have heard of Bio ionic straightening, thermal ionic straightening, Japanese straightening, and the good old chemical straightening! It is all the same thermal reconditioning process.
Permanent straightening is a process that is done to the hair to change its natural structure from curly, wavy or frizzy to silky smooth and straight, permanently!
A chemical known as ammonium thioglycolate, which is the active ingredient in thermal straightening, works by breaking down the natural curly bonds in the hair, and then a neutralising solution is used to recondition the hair in its new state which is silky straight and frizz free.
How is the ionic hair straightening process done at Delilah?
After a thorough consultation with one of our permanent hair straightening technicians, your hair is deep cleansed twice to remove all impurities with a special purifying shampoo.
Our world class thermal straightening solution is applied to your hair and left to process between half an hour and 1 hour.
After a thorough rinsing of around 10 minutes, your hair is blow dried and then ironed completely straight, but not just any old ironing! We must do it in very small half centimeter sections, starting from your nape and finishing at the top of your head.
Next, a neutralizing solution is applied to your hair and left for 10 minutes.
After another thorough rinsing, your hair is once again dried and ironed straight and you are free to go with your hair lusciously smooth and straight.
How are Keratin Smoothing and Permanent Straightening different?
Keratin Straightening and Permanent Straightening may seem to have a few of the same benefits but they are quite different. Keratin Smoothing Treatments tame the hair and eliminate frizz while relaxing the curl and add a lot of moisture and conditioning while permanent straightening changes the internal structure of the hair to be straight. Keratin smoothing lasts between 3 and 5 months and permanent hair straightening grows out. Some people choose to start with a Keratin Smoothing to see the benefits and then move to a Permanent Hair Straightening if they feel they need even straighter hair and some people have a Japanese Straightening first and then have Keratin Straightening to compliment it. Read more about Keratin Smoothing.
How do I look after my permanent straightening?
Looking after your permanent hair straightening is the most important thing, proper care will ensure that you get the most out of your permanent straightening and extend its life.  From product use, to styling and general care, we have put together a list of tips, tricks and other information to help you look after your straightening, it is easily accessed from our website, or you can download it as a PDF file to your smart phone or other device, so you can have access to caring for your hair straightening on the go! Please check out our care sheet.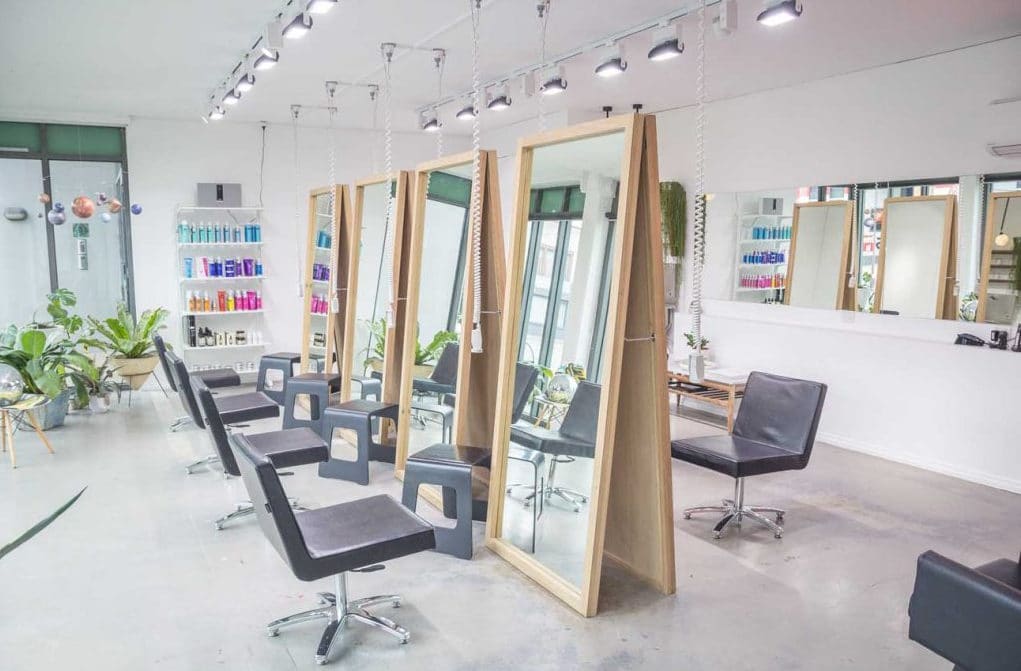 How do I know if permanent hair straightening is right for me?
During a consultation at our studio, we will analyse your hair, and if necessary, do a strand test with our solution (which only takes 10 minutes), to make sure that hair straightening is right for you.  Some reasons that permanent straightening may not be appropriate for your hair are:
Over coloured/bleached hair.
Too damaged or broken.
Over processed by another procedure.
A consultation at our studio generally goes for no longer than 15 minutes.
How do I find out more about permanent straightening and make an appointment?
To book a consultation or for more information, contact us today!