Hairstyles for curly hair are nothing to be afraid of! At Delilah Hair studio, there's not a single frizz or 'fro that we'll shy away from. Whether you're looking for a sweet little pixie cut or a bouncy afro trim, we're the best in the biz.
We celebrate uniqueness, and kick cookie-cutter hair styling to the curb. Each styling session is deeply personalised to unleash the full potential of your divine coils.
The length of your hair when it's curly will play a huge part in how it behaves. As will its thickness, texture and colouring. Our Delilah-ettes know the ins and outs of ringlets like no one else and are experts at working in with your hair's natural movement.
Looking to spice up your look a little? We love hyping up your curls with some 90s style bangs, voluminous layers, or even a flawless fade to let your ringlets pop.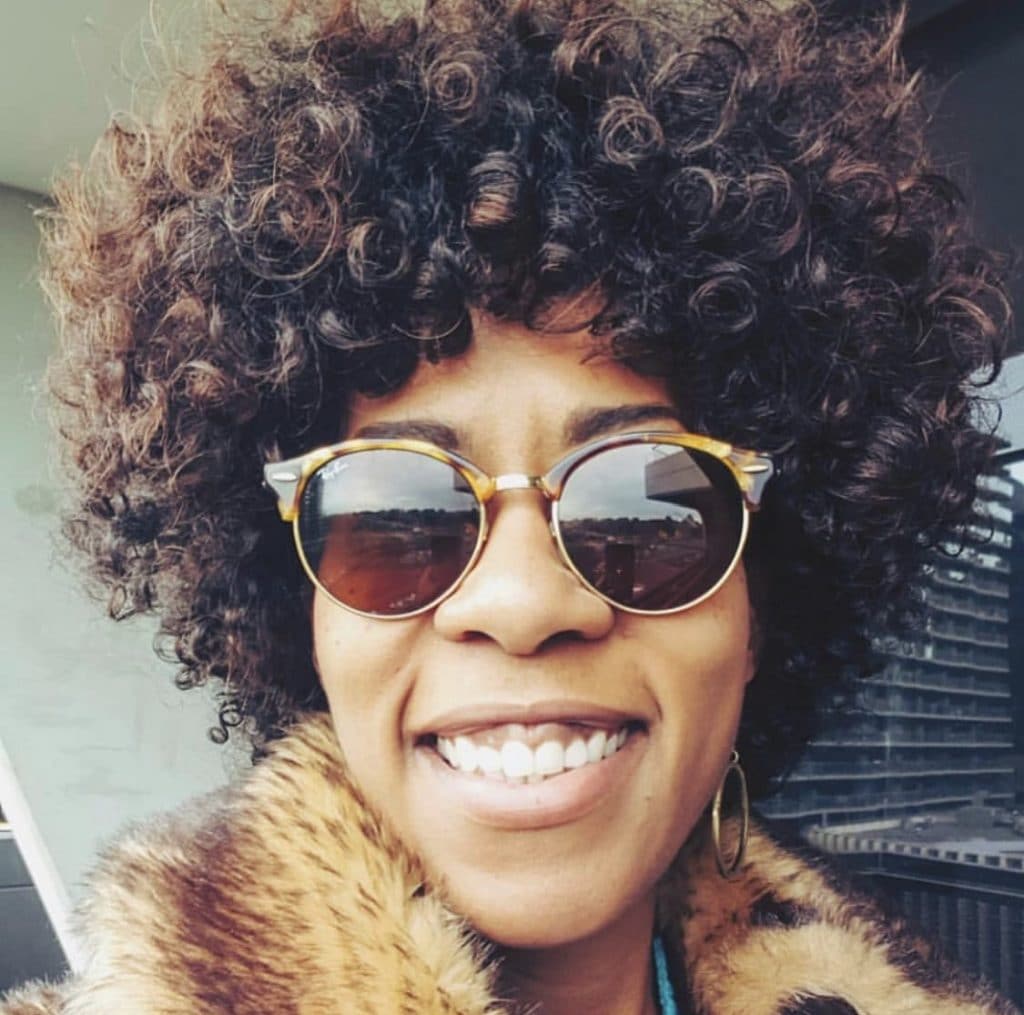 Working with short curly hair offers the chance to play with texture and shape in a way that few other hairstyles for curly hair offer. Since it's not weighed down by extra length, it has a distinct coil and spring that we simply adore!
Got a head of flowing waves in need of a little revamp? The team of visionary Delilah-ettes are whizzes at bringing out the best in even the most chaotic tresses. Long curly hair styles can be hard to keep in check on the daily. Our signature dry cuts ensure your locks look glorious with minimal fuss so you can carry that salon quality finish into each new day.
A tapered fade for curly hair is one of the most timeless ways to style short curls. And at Delilah, we're not huge on bragging, but man can we dish up an on-point fade.
There are so many reasons we're obsessed with the curly hair fade. They're super customisable, they work in with just about every hair texture, and best of all – they're low fuss to maintain.
You know we're huge lovers of texture, and there's no better way to make that shine than with some clever layering. We know our way around the intricacies of curly haired layering to deliver a look that enhances movement without choking out your curls. Our techniques vary from subtle vertical layers through to dramatic, bold lops.
Bangs are making their resurgence and are downright adorable when paired with a curly do. Straight haired folk shouldn't get to have all the fun, and we're here to prove that there's no curl that won't suit some cheeky bangs. Whether you're feeling a subtle curtain bang, a full frontal fringe or a shaggy blunt bang, we've got you covered.
The curly bob will forever hold a special place in our hearts. It's playful, it's commands attention and it offers so much room to play with texture. We're go bold with the bobs to embrace the tizz and give your hair the power to take up space in jaw-dropping fashion.
Delilah specialises in inverted, angled, A-line, stacked, graduated and just about any coiling bob you can imagine – try us! Hairstyles for curly hair are our bread and butter!
After an edgy way to show off your winding locks? A curly pixie cut allows you to embrace your natural hair texture without being weighed down by long locks. It's the secret to those effortless 'woke up like this' waves that always seemed so damn impossible.
We know exactly how to create a short curly bob that can instantly transform your look. Add shape and individuality to your hair by taking the plunge and chopping off a few inches. Having shorter hair doesn't mean sacrificing on style. Plus, we've got the skills to help you find a cut you'll fall in love with.
Curly shag hairstyles are taking the hair world by storm, and it's not hard to see why. This chic and effortless style has the ability to transform any head of curls into a work of art. Whether your curls are springy and tight or loose and silky, the curly shag has a way of highlighting your natural texture while still being playful and powerful.